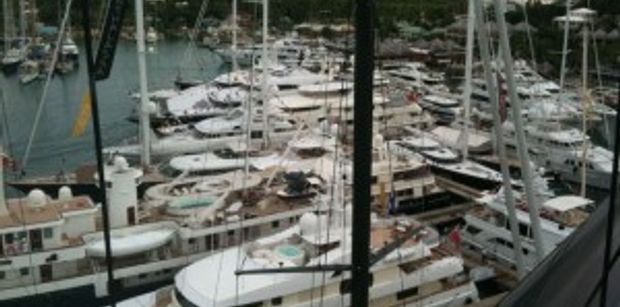 Our most daring charter expert climbed 45 meters up to the crows nest on board charter sailing yacht MARIE to capture bird`s eye images of the 2011 Antigua Charter Yacht Show. MARIE is one of our favorite sailing yachts, the crew are delightful and most accommodating, for example, letting us shimmy up the mast for a photo op.
MARIE is an elegant and distinctive vessel with a treasure trove of great stories, such as the fact that the owner`s wife is often inspired to deliver an operatic aria from the balcony above the main salon, which sports a grand piano. In short, we believe that the crew are great, the cuisine is excellent, and the yacht itself is unique.
MARIE will be heading to the South Pacific after the Caribbean season.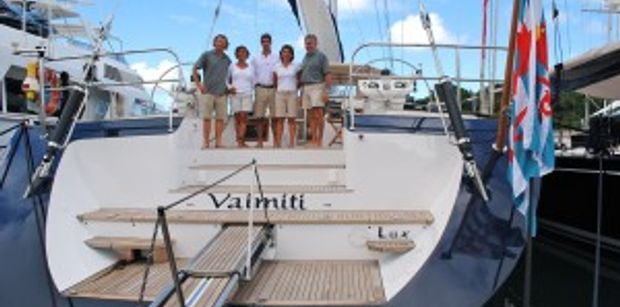 Luxury sailing yacht
VAIMITI
is a very popular charter yacht for many great reasons. VAIMITI is a gracious vessel with clean,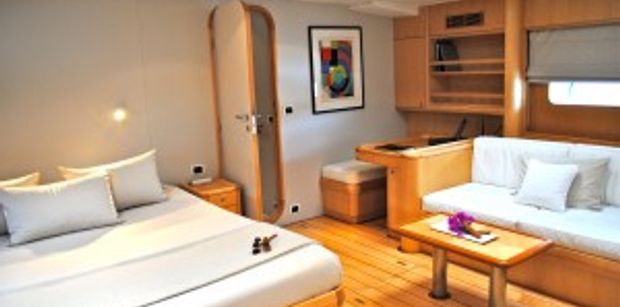 contemporary styling and architecture that provides plenty of space to relax indoors or out, in sun or in shade. The stern stairway and swim platform create a perfect beach area for easy water access. The spacious master suite features four overhead hatches in addition to side portholes that flood interiors with cheerful light. VAIMITI, a 39m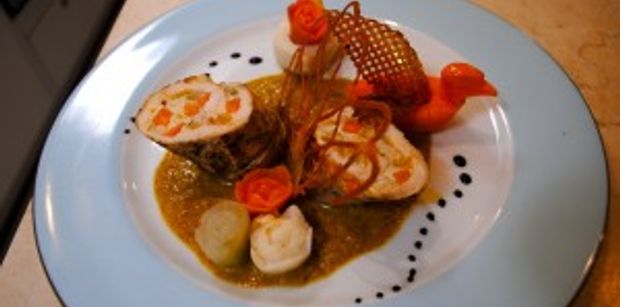 Trehard, accommodates up to eight guests in four cabins.