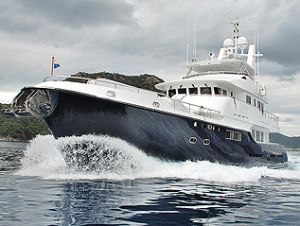 The transoceanic Nordhavn 86 explorer will make her public debut at the Fort Lauderdale International Boat Show this week. The N86 is the first superyacht launched by Pacific Asian Enterprises Inc. (PAE). According to the company, it is the success of the hull that has served as a catalyst in the design and forthcoming launch of the Nordhavn 120, which will place PAE into a firmly competitive position in the expedition and superyacht market.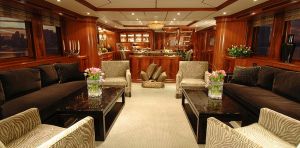 Expedition yachts are designed as long range, ocean-crossing vessels. For the Nordhavn 86 to be successful in today's competitive market, the design must prove to be seaworthy, safe, eco friendly and luxurious. PAE built the N86 using exotic woods, stone and materials, handcrafted in house by skilled artisans. Each hull is customized to incorporate the owners' unique vision and state-of-the-art technology and equipment.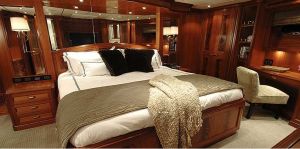 During the Fort Lauderdale International Boat Show, October 27-31, the Nordhavn 86 will be open for viewing at the Las Olas Marina, slip 123. The N86 on display is built for fun, optimized to carry toys with custom storage for SCUBA equipment, fishing gear and Jet skis. The layout features two VIP suites with an aft-facing master suite on the bridge level complete with sliding doors, which lead out to a private balcony. A second VIP stateroom is located on the main level.
Showcased alongside the 86 at Fort Lauderdale will be the Nordhavn 64, currently one of PAE's top selling models. Both yachts will be at the Las Olas section of the show. Additionally, a Nordhavn 55 will be in Fort Lauderdale at the main section of the show on B Dock slip #230.
CaryAli is a Nordhavn 86 built in 2007 that is available for charter in the Caribbean and Mediterranean. CaryAli offers luxury accommodations, outstanding features, electronics and toys.
Here is a useful link for comprehensive information about Super Yacht and Luxury Yacht Charter.