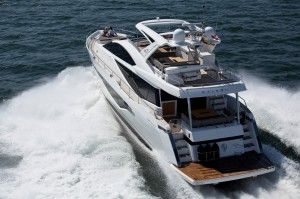 Polish shipbuilder Galeon Yachts debuts their newest flagship model, the Galeon 780 Crystal, at the upcoming Cannes Boat Show. Exterior styling represents a collaboration between Tony Castro Naval Architects and the Galeon in-house design team, who have not compromised on amenities, despite an LOA of 78 feet. Sophisticated interiors define European 21st century modernism with bold contrasting design elements, high-end finishes, state-of-the-art-lighting and an open architecture layout.
The main deck features a seamlessly integrated social and dining area with broad side windows, large sliding doors and an automatic glass panel roof. Forward, the helm station includes a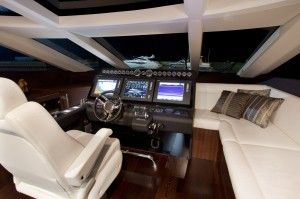 Böning integrated monitoring system, and plenty of room for guests on a comfy banquette sofa beneath a slide-down window.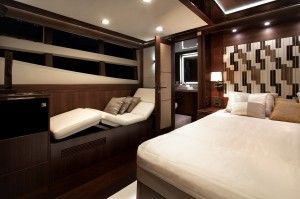 The lower deck of the 780 Crystal houses four spacious en suite cabins. Notable features include a walk-in closet and alluring sofa with a massage function in the owner`s stateroom. The VIP has an innovative huge overhead skylight and LED panel imitating the night sky.
Visit the Galeon 780 Crystal, on display at the TPA 104 pontoon 1 Pantiero in the Vieux Port.
Here is a helpful link to Yachting Destinations in France and to Crewed Motor Yacht Charter, because the ultimate way to view the Cannes Boat Show is by sea.