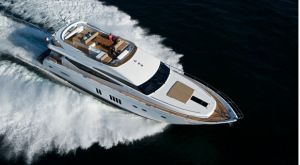 Today, UK boatbuilder Princess Yachts has been awarded the RINA Green Plus notation for its eco-friendly line of V Class and Flybridge yachts. The award provides an independently verified environmental accreditation from the Italian classification society RINA and applies to each individual model that is assessed for its environmental impact.  The rigorous testing investigates all aspects of the craft from engines and electrical systems to materials and substances employed and Princess are the first brand to demonstrate the compliance of every vessel applicable for the process.
Princess also adheres to responsible manufacturing practices and in 2010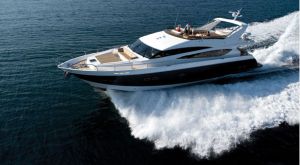 became the first major motor yacht manufacturer to be awarded ISO14001 in recognition of achievements in reducing environmental impact.  The award process requires a review of every aspect of the company's manufacturing activities, products and services, from materials usage, noise and emissions, to energy management and waste disposal.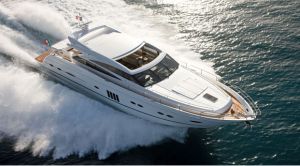 A significant part of the company's environmental initiative is the use of large scale resin infusion technology, a closed mold process that almost completely eliminates emissions in the workplace and local environment. This advanced technique also offers significant quality, weight and structural benefits resulting in better hull performance and fuel efficiency.
Please follow these helpful links to discover chartering Princess Yachts and Green Yacht Chartering worldwide.
Information on