Competitors and spectator enthusiasts are gearing up for Storm Trysail Club's (STC) 24th Block Island Race Week presented by Rolex. The five-day regatta, scheduled for June 20-24, has just announced that it will be hosting the J/109 East Coast Championship along with the previously announced 2011 IRC East Coast Championship and the J/122 National Championship. The regatta will also include the debut of the new J/111 class and some serious racing for a large PHRF fleet. With 119 boats already registered boats and expectations of 30 to 40 more, Block Island Race Week
promises a very exciting week of racing.
Along with the anticipation of meeting the tough competition coming out for this year's Block Island Race Week, crews and spectators have many reasons to participate in the island event this summer. To ensure that Block Island Race Week lives up to its reputation as one of America's most popular Race Weeks, the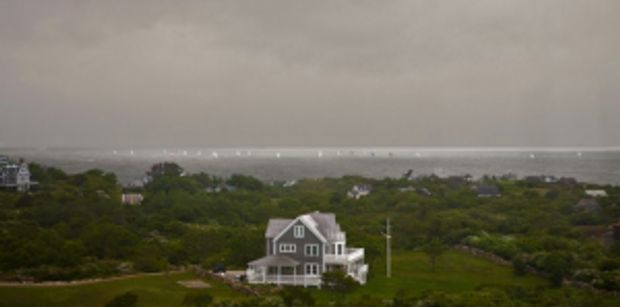 Storm Trysail Club is expertly organizing an action packed fourth week in June for sailors and their families who converge on the quaint island to enjoy a full week of exemplary views, great company and fierce competition. The traditional around-the-island distance race will also be included, with a Rolex watch awarded to the top IRC boat.
Racing headquarters for the 2011 Block Island Race Week presented by Rolex will
be located at The Oar Restaurant, while evening festivities and award ceremonies will be held next door in the event tent. A Rolex watch will be raffled off at the end of the event along with a trip to the Bitter End Yacht Club to benefit the Block Island Rescue Squad, Block Island Maritime Institute and the Block Island Early Learning Center.
Photos by: Rolex / Dan Nerney
Here are some very useful links for New England Yacht Charter, Newport and Cape Cod Sailing Itineraries and Regattas and Sailing Events worldwide.