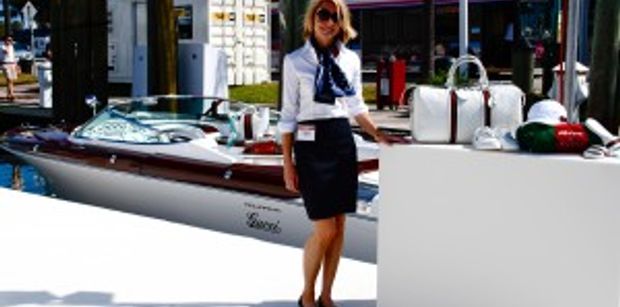 The glossy white Aquariva by Gucci, awash in brilliant Miami sunlight at the Yacht and Brokerage Show on Collins Avenue in Miami Beach, lures show goers for a photo op, who strike a pose, capturing their image with the glamorous yacht as if it is their own, which it could be for about $800,000.
In celebration of Gucci's 90th anniversary this year, the iconic brand teamed up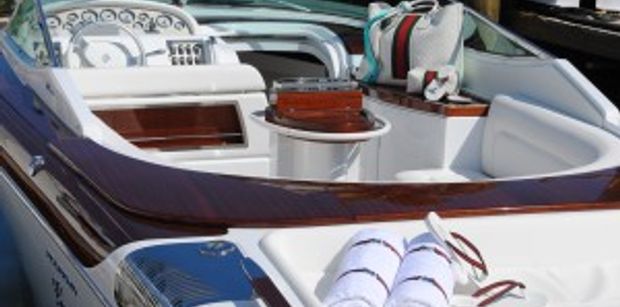 with the equally legendary Italian boat builder Riva, to launch the signature speedboat, Aquariva Gucci. The 33 foot, electric two speed, high performance day cruiser is propelled to 41 knots by twin 380hp Yanmar engines, and has a range of 150 miles at cruising speed.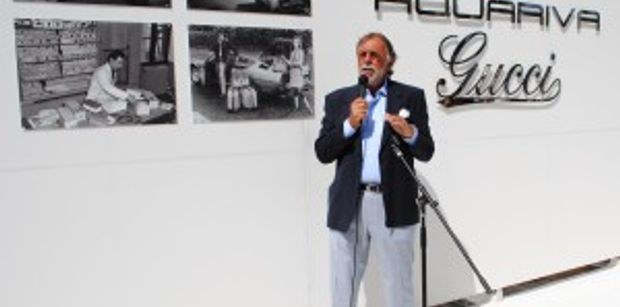 Speaking to the press, company president, Norberto Ferretti said, "I thought such a partnership would be impossible because companies that are so important, like Gucci or Hermes… stay very high and consider everybody (else) very low. This was my idea but it was completely different…I am very proud of this partnership because Riva is probably the most important factory in boating but Gucci is one of two or three most important factories in luxury products…The product is beautiful, the market successful and we are very proud of that."
The Aquariva Gucci features the classic Riva styling that has made the brand continually popular for 170 years. Riva's signature use of mahogany treated to twenty coats of high gloss varnish is used for the cockpit, walking decks and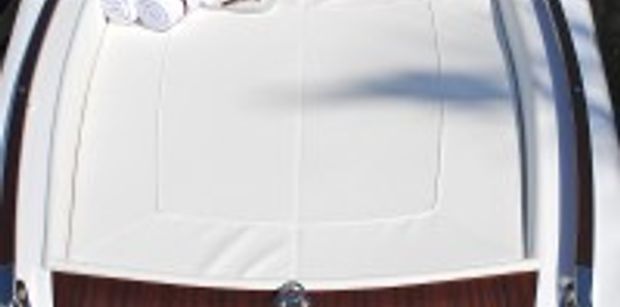 awning cover hatch. The waterproof fabric covering the seats and sundeck features the emblematic Gucci print, and Gucci's green-red-green web detailing edges the float line to compliment a unique green crystal windshield.
Gucci enthusiasts are also afforded the opportunity to appropriately accessorize thanks to Gucci creative director Frida Giannini, who designed the Riva by Gucci Collection. This line of nautical wear includes duffel bags, flip-flops, towels, and more, in white leather with green-red-green appliqué identical to the boat.
This stylish Italian brand is a very popular choice for cruising to Mediterranean ports of call. Follow this link to charter a Riva!