We've added a great new social networking feature to Boatbloggings  called Meebo, which allows you to drag and drop posts to add them to a facebook page, twitter, Yahoo, or email.  Simply mouse over any picture, click and drag, and you get a whole new sharing menu.  See the image below: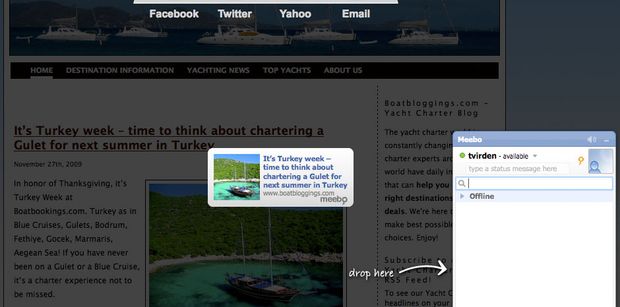 You also have the ability to drop into an IM chat.
Anyway, we think it's pretty cool – please test it out, and tweet us if you like it!