To get from the Old Port of St Tropez to Pampelonne, where the beach clubs are, is a short cruise around the rocky Cap de St Tropez  – you will soon see a bay and a long stretch of sand which is the famous Pampelonne Beach.  As you approach, it's clear that the beach is a major attraction with hundreds of parasols and beach chairs.
With all of the press that Club 55 gets, you'd think there was only one club and restaurant on the beach. Not true – there's a club for every budget and taste!  The most important point is that you arrive ready to relax, eat a nice meal, people watch and just hang out.  Here are  a sampling of the clubs along this famous strip.  Call us and we can match your goals with the right Club.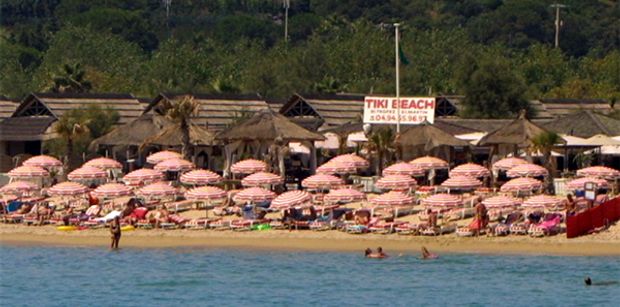 Tiki Beach – Indonesian style beach huts and food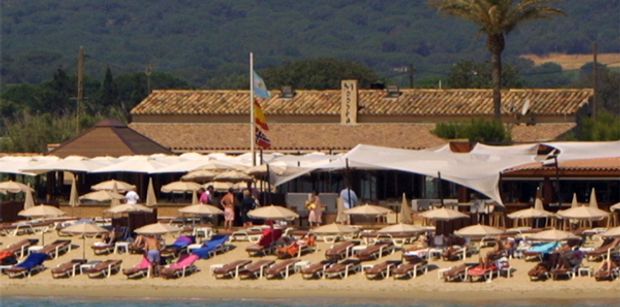 Moorea – Summer appetizers, pastas, grilled meats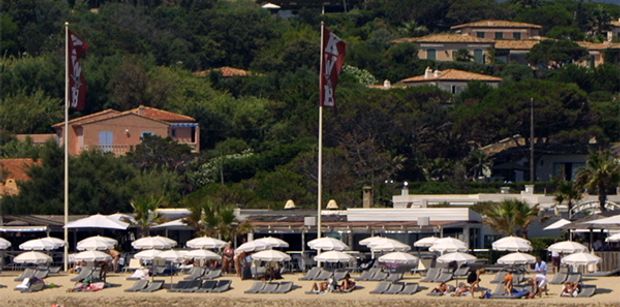 Key West Beach (KWB) – Fresh Fish and Asian Cuisine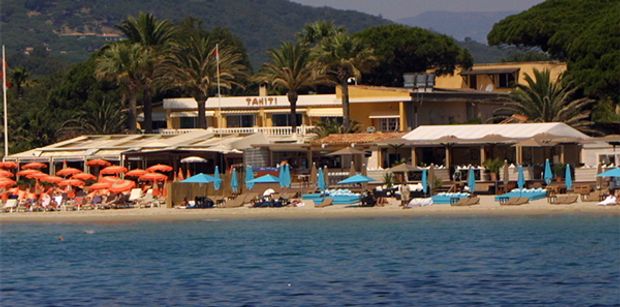 Tahiti – a large and lively club, with a wide selection of Bistro food –  salads, fresh seafood, and grilled meats
As you can see – the formula at all of these clubs is: chairs and umbrellas for rent on the beach, a restaurant that specializes in food that is perfect to eat on a hot summer day with a cold bottle of rose wine, and a shop or two. Many have a theme such as the Indonesian theme at the Tiki. Once you've been, you'll want to try several!