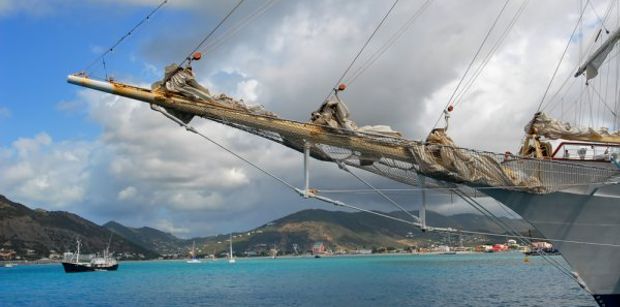 The West Indies Events and the St. Maarten-St. Martin Classic Yacht Regatta Foundation have finalized the schedule for regattas in the Caribbean just in time for you to organize your trip there and wrap it up as a wonderful Christmas gift, Valentine's gift or as an Easter egg replacement. For those of you who have been before the format of the St. Maarten – St. Martin regatta is changing slightly to be more accomodating, by moving from Simpson Bay to the Great Bay yachts will no longer have to enter the lagoon and pay the high fees to do so.  The Marina at Great Bay is also going to be expanded to include a 30 slip mega yacht marina and a large shopping complex and free berthing is available to Classic and Vintage yachts, Schooners and 'Spirit of Tradition' yachts in Bobby's Marina.
Caribbean Regatta schedule 2009
West Indies Events is also in the process of establishing classic regattas in Curacao and Cuba. So if you're fanatical about regattas or fancy going along to see what it's like, why not do it in the gloriously warm and beautiful surroundings of the Caribbean.
Some information courtesy of caribbeanracing.com