2019 Singapore Grand Prix Yacht Charter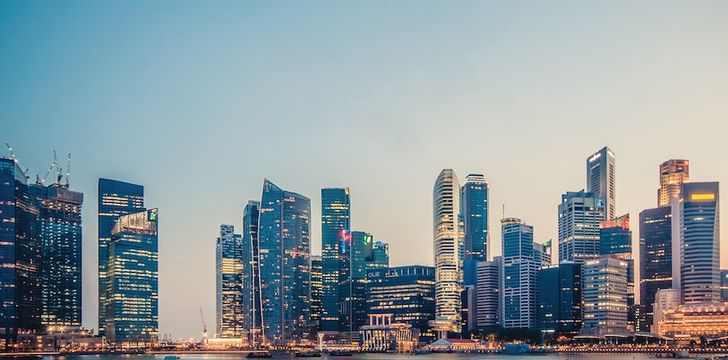 Charter a Yacht for Corporate Events at the 2019 Singapore Grand Prix
Confirmed Dates: Friday through Sunday, 20 to 22 September 2019
About the Singapore Grand Prix | Chartering a Yacht | Yacht Types | Next Steps
See Our Singapore Charter Yachts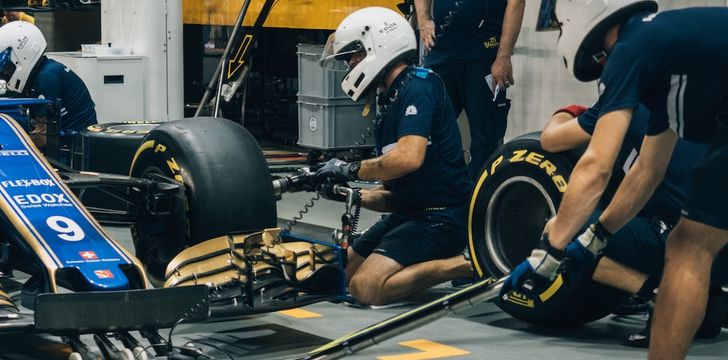 Whether for Client Entertainment, Celebrity watching or for the Party of a Lifetime, Boatbookings can help you find the perfect charter yacht to do the Singapore Grand Prix in style!
About the Singapore Grand Prix
After another great year of Formula One, the Singapore Grand Prix 2015 continues the tradition of the only Formula 1 night race, to be held on 20 September, 2015. One of only two "in city" venues on the Grand Prix circuit, this is sure to become a major highlight on the racing calendar and a key corporate entertainment event. The race circuit is 5.067-kilometres (3.148-miles) long, and, similar to Monaco, is adjacent to the harbour in the Marina Bay area. The race organisers install powerful lighting systems to make for safe driving in the night.
The race runs over two days. Saturday is qualifying day, where the starting positions are determined in reverse order of the driver's lap times. Sunday is the actual race, which runs for 61 laps.
Grandstand seating and corporate entertainment hospitality areas lining the track will be able to accommodate more than 80,000 spectators, and many more in hospitality suites and yachts along the way. While the auto race is the main attraction, throughout the weekend there are hundreds of other related events and parties that will most certainly make it THE major corporate entertainment event during that time in Asia.
Chartering a Yacht for Corporate Events at the Singapore Grand Prix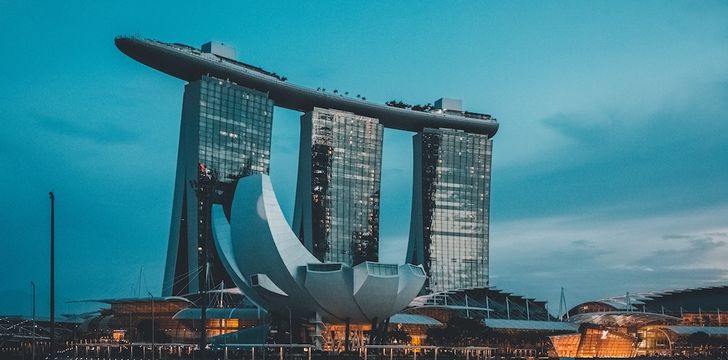 Yachting is fast becoming a major event in and of itself at the Singapore Grand Prix, because yachts provide the perfect venue for corporate events. Many of the greatest yachts in Asia make their way to Singapore for the race, and are available for you to charter for entertaining your clients, customers or sales force. Think of the impression an event of this type will make on them!
Boatbookings has yachts of all types and sizes, from small motorboats to Super Yachts. We can take care of all of your needs - finding the right boat, catering, transfers, even private jet transportation. If you're interested in the Singapore Grand Prix, our Events Team will discuss your needs and budget, and develop an entire proposal for you.
We are your personal charter agent - our service is free and we will only recommend yachts that we believe are right for your needs and budget. 
More information about chartering a yacht in Singapore
Contact us for a Singapore Grand Prix Charter Proposal
So please contact us and we'll get to work on it for you straightaway.
Yacht Types to Charter at the Singapore Grand Prix
If you're going to anchor near Singapore, we will find the right yacht for you for the Singapore Grand Prix - for corporate events, celebrations or accommodation. We first start with understanding your needs. Key questions are we will ask you are: is this for business or personal use? How many people will you need to entertain? Are you combining this with other travels in the region - so that perhaps we can find a yacht to accomodate all of your needs?
Once we know your goals for the Singapore Grand Prix, we will give you a full proposal of the right yacht for you. If you would like to see a selection of our most popular yachts for the race, just click here.
Next Steps
Ready for the event of a lifetime? Boatbookings will get you on the perfect boat at the Singapore Grand Prix, and help you with itineraries, event planning, provisioning, private jet hire and anything else you need. Just email us and we'll take care of the rest!
For further Information about Event Chartering, Super Yachts, or Boatbookings.com, just click on these buttons:
Guide to chartering a super yacht
Other Articles of Interest
Charter destinations