Cuba Yacht Charter Guide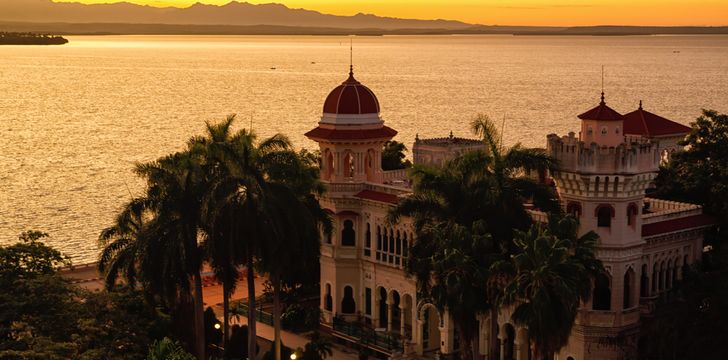 Cuba Yacht Charter Guide - Start Planning Your Trip To The North Caribbean
Introduction to Cuba | Charter Types | Cuban Destinations | Cuba Itinerary | Climate | Our Cuba Charter Yachts
A Brief Introduction To Cuba
Located 150km south of Florida in the Northern Caribbean, Cuba is the meeting place of the Caribbean Sea, the Gulf of Mexico and the Atlantic Ocean. Such a destination creates an island encircled with powdered white beaches, palm trees and delightfully warm waters.
The 1,250km long island is home to a friendly and welcoming population of around 11 million Cubans ready to show you their beautiful island. With a famous history of communism and disputes with the United States, it can sometimes be easy to forget that this is the country of outstanding rum, unrivalled cigars and incredible yacht charters!
Cuba Yacht Charter Types
Both crewed and bareboat yacht charters are on offer around Cuba. Due to Cuba opening up its tourism industry, more and more yachts are becoming available for the island as charterers become aware of the desirability of this fascinating island.
Cuba Crewed Yacht Charter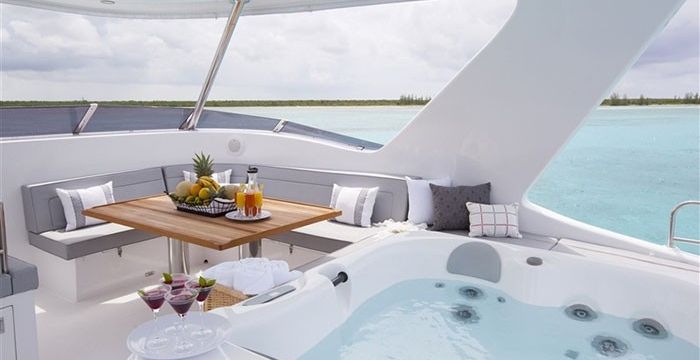 Cuba has the luxury of the option to charter many of the luxury crewed motor yachts that are based in the Caribbean. These are fantastic as you will be cooked exquisite food on deck while being able to admire the beautifully preserved coastline. Your crew will know all the best anchorages, snorkelling destinations and places to step ashore when you feel like a day on dry land!
Our Cuba Crewed Yachts Cuba Crewed Catamaran Itinerary
Cuba Bareboat Charter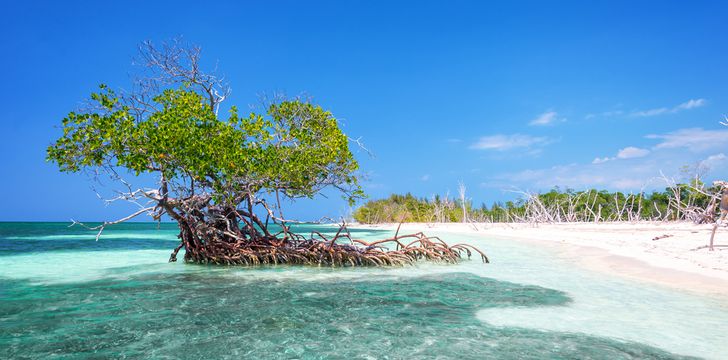 Cuba's diverse coastline makes it an ideal destination for bareboat charters. There are endless places to discover from mangrove forests to canals and coves. The clear warm waters mean taking a break from sailing to have a dip is a real treat!
Our Cuba Bareboat Yachts Contact Us
Cuba Yacht Charter Destinations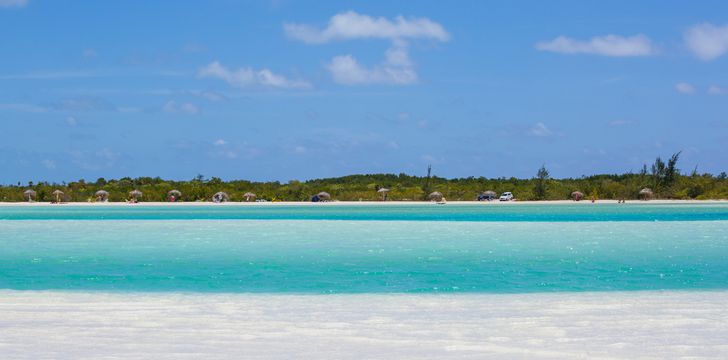 Currently, the south side of the island is where most of Cuban yacht chartering takes place, and there are multiple beautiful locations to discover from your base in Cienfuegos. Water toys take precedence in exploring this area with kayaking between mangrove trees and diving amongst the fish real adventures.
Cienfuegos - Known as the Pearl of the South, or La Perla del Sur, Cienfuegos will likely be the starting point of your charter in Cuba. The colonial streets here are home to historical and cultural delights for you to admire before boarding your yacht. The Rancho Luna Beach is a relaxation haven. Make sure you pick up a bottle of rum and some cigars!
Cayo Guano – Cayo Guano is a tranquil mooring close to Cienfuegos and a part of Los Canarréos, a peaceful archipelago.
Cayo Largo - Cayo Lago is the only inhabited island in Los Canarréos, so a great place to head ashore for a local drink. Around this area is a beautiful coral reef. Cayo Largo is also home to an amazing turtle farm.
Cayo Rico – Cayo Rico is a nature lovers haven and is home to a super population of iguanas! Playa Sirena is a great spot to watch the sun set and admire the Caribbean wildlife.
Playa Cayo Rosario – Another fantastic diving spot for the coral reefs, this area is also great for fishing and sunbathing. 
Quinto Canal - The Quinto Canal is a network of canals almost tailor made for kayaking in and around the mangrove trees. There's also the chance to swim with dolphins!
Cayo Sal – An isolated little cove, Cayo Sal is an excellent place to practice your paddleboarding or to simply relax on the beach and soak up the Caribbean sun!
Cuba Itinerary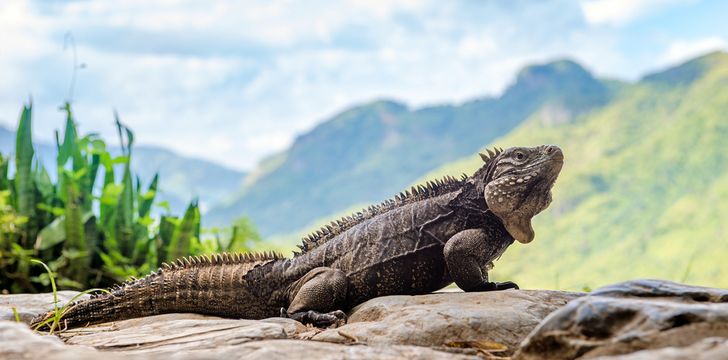 Our 8 Day crewed catamaran itinerary takes you around all of the fantastic locations based on the south side of the island, making it a good starting point when starting to plan your own charter!
Book Now! Cienfuegos 8 Day Itinerary
Climate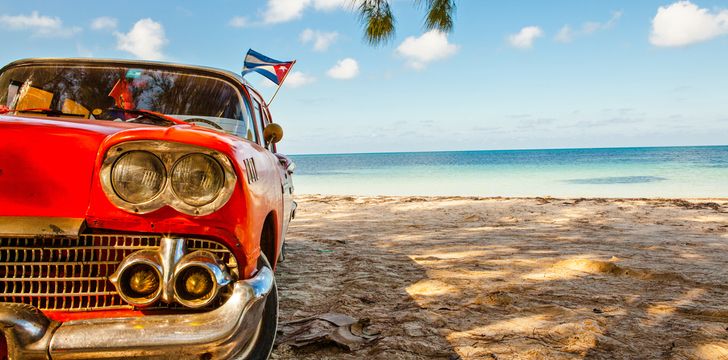 The northeasterly trade winds moderate the usually tropical climate of Cuba. The island stays warm all year round thanks to the Tropic of Cancer and the Caribbean current that brings warm water from the equator below.
The drier season runs from November to April, with May and October holding slightly more precipitation. Through January the average temperature remains at around 21°C (70°F) which rises to 27°C (80°F) in July.
Our Cuba Charter Yachts
Boatbookings will work with you and your requirements to match you with the perfect yacht, creating the most successful boating holiday possible!
Our Caribbean Charter Guides: The Windward Islands | Antigua | BVI | Grenada | Guadeloupe | Martinique | Spanish Virgin Islands | St Barths | Anguilla | St Martin/Maarten | St Lucia | St Vincent and the Grenadines | US Virgin Islands
Other Articles of Interest
Charter destinations