Costa Rica 10-Day Yacht Charter Itinerary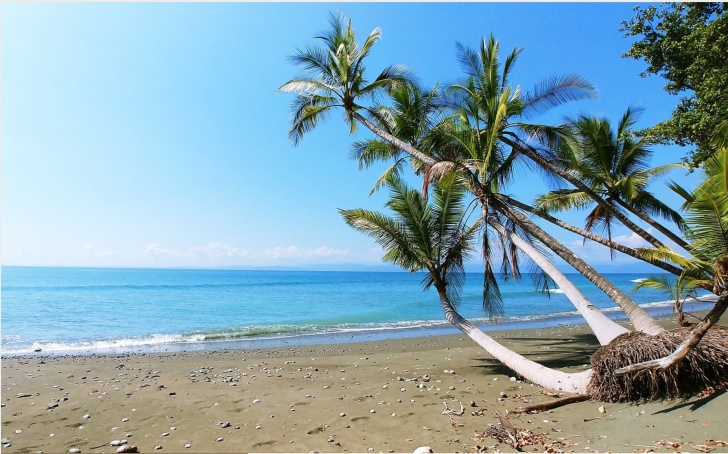 Enjoy the water sports, beaches, and wildlife of Costa Rica on this 10-Day Yacht Charter Itinerary
Costa Rica is fast becoming one of the most desired charter areas in Central America, due to the variety of experiences you can enjoy there. This country, which from the beginning has put a premium on preserving its natural heritage, offers a lot in a small area - Pacific Beaches, Caribbean diving, Rain Forest, exotic birds and animals and a relaxing culture that is in tune with nature. Our Costa Rica itinerary gives you a taste of all that is great about the "Rich Coast".
---
Your Itinerary
---
Day 1 - Arrive at Liberia International Airport, travel to Marina Papagayo.


The modern and convenient Liberia International Airport is easily accessible from many US destinations. It is located near the Pacific coast making it easy to get to your yacht. You will be on your boat not long after you get through customs! Enjoy a welcome drink and sunset and get used to the comfort of your yacht.
---
Day 2 - Water sports and Introduction to Costa Rica Wilderness
If you're an early riser, watch the sunrise at Playa Huevos while listing to the Howler Monkeys live up to their name. After breakfast, enjoy this beautiful anchorage, surrounded by white sand beaches and green forests. There are many activities you can enjoy including swimming and snorkeling, watersports, stand-up paddleboards, and sea kayaking. Tender tour through Mangrove Palmares. These narrow water channels wind between beautiful tall trees and impressive natural scenery. Fishing enthusiasts can fish for Mahi Mahi and Roosterfish.
If you want to try surfing, head to Witches Rock, only 20 minutes from the anchorage and one of the best surf spots in Costa Rica.
Divers will enjoy searching for Eagle Rays, Whitetip Sharks and schooling fish at Monkey's Head.
For dinner, consider a Beach BBQ on deserted white sand beaches.
Head to Playa Conchal at night, a crushed-shell sands beach with stunningly clear waters.
---
Day 3 - Playa Zapotal
Today, take in the Sunrise at Playa Zapotal, and after breakfast, it's time for watersports including swimming, snorkeling, kayaking, stand-up paddleboard, and Jetskis if you're interested. Fishing enthusiasts can fish for Roosterfish and Mahi Mahi at Catalina Island. Scuba Divers can head to the Catalina Islands for amazing marine life.
Keep your eyes on the horizon, for possible Humpback whale sightings.

If you want to see an inland natural wonder, your crew can organize a helicopter tour to the Llano de Cortez waterfall.
At night, enjoy the local Costa Rican Nightlife at Flamingo beach (tender ride) or Tamarindo beach (20 mins by road).
---
Day 4 - Catalina Islands, Widow Rock, Surfing at Tamarindo Beach, Rainforest Wildlife
Today is flexible and up to what you want to do! You can focus on water sports, learn to surf at Tamarindo or Aveliana Beaches or go diving at Catalina Islands and Widow Rock.
You may also want to take a helicopter to Palo Verde National Park, with a riverboat tour to see crocodiles, monkeys, and tropical birds. Your crew can arrange this if you are interested.
Cruise at night to Isla Tortuga (93NM).
---
Day 5 - Isla Tortuga, Manuel Antonio National Park
Today you will wake up at Isla Tortuga, the most scenic anchorage in the Central Pacific coast of Costa Rica. Enjoy!
You can visit the nearby Curu Natural Reserve for an easy hike with a naturalist guide to observe the forest and wildlife, with possible encounters with monkeys and coatis. Or consider a helicopter tour to the Arenal Vulcano area, including a Canopy Tour at Mundo Aventura (forest, waterfalls) and VIP Spa and thermal pools.
Fishing enthusiasts can go offshore fishing for Sailfish and Marlin big game fish!

In the afternoon go swimming, snorkeling and kayaking in the lovely calm waters between the numerous islets around Isla Tortuga.
Night cruise to Manuel Antonio (56NM).
---
Day 6 - Manuel Antonio, White Water Rafting at Pacuare River Canyon
Today you will explore Manuel Antonio, the most famous National Park in Costa Rica. You will see untouched, primary forest, spectacular beaches, and wildlife including iguanas and coatis.
Night cruise to Drake Bay (40NM).
---
Day 7 - Corcovado National Park
Today you will wake up at Drake Bay at the edge of the Corcovado National Park, a World Heritage Site. Spend the morning doing watersports such as Stand-up Paddleboarding, and at high hide take your sea kayak and snorkel tour through Rio Aguja, a small, uncontaminated clear water river that flows from the heart of rainforest, which will be explained by a local naturalist guide.
You can also take a canopy tour and jungle horseback ride, or hike at Rio Claro/San Pedrillo. You will see monkeys, macaws, and other rainforest wildlife during a spectacular ride down the river to a gorgeous pristine beach where the tender will pick you up.
Wildlife lovers may also want a mangrove river tour at Rio Sierpe, the biggest mangrove forest in Central America, which creates a labyrinth of water channels full of life including crocodiles, iguanas, and tropical birds).
After dinner, consider a nocturnal (nighttime) jungle walk to see glassy frogs, exotic insects, and interesting night creatures.
---
Day 8 - Isla del Caño
Sail to Isla del Caño, a National Park and marine protected area. Hike around the Park and take your sea kayak to visit the beaches,. There are no jet skis allowed into the National Park. Spend the day Swimming, snorkeling, and scuba diving (both advanced and beginner options available) in the Marine Protected Area.
For the adventurous, you can snorkel with hundreds of spinner dolphins, bottlenose dolphins, and other pelagics (fish that live between the surface and the bottom. This takes an 8-20NM offshore cruise by tender. A Spotter plane or helicopter and local skiff are required for the search, and dependent on weather conditions.
Night Cruise to Golfo Dulce (70NM).
---
Day 9 - Golfe Dulce, Rio Esquina
Begin your day in a small bay close to Rincon in Golfo Dulce, a beautiful anchorage, inside the only tropical fiord in America, surrounded by high dense green jungle mountains and little islands. Sea kayak at Bahia Esquinas and take a mangrove tour by tender or sea kayak at Rio Esquinas. You can also visit the Monkey Sanctuary and Botanical Gardens by tender with a naturalist guide. The gardens are a wonderful tropical paradise with all sorts of local flora, orchids and spectacular trees.
Night Cruise to Playa Herradura (119NM).
---
Day 10 - Playa Herradura, Crocodiles, Depart
You can enjoy your final (for now) Costa Rican Sunrise at Playa Herradura (Los Sueños), and then why not take a morning Crocodile Man tour at Tarcoles River (15mins by road), where you will have close encounters with dozens of friendly 15-foot crocs in their natural habitat.
Departure to San Jose International Airport - 25mins by helicopter, or 1hr 30mins by road.
---
Our Costa Rica Crewed Yachts Organize a Costa Rican Adventure for me!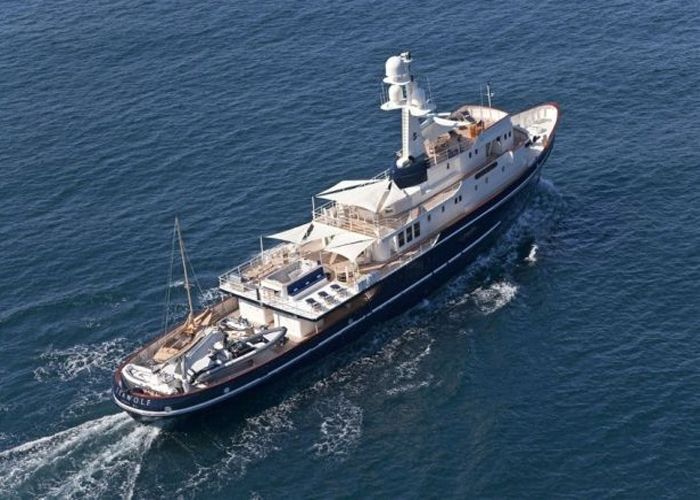 SEAWOLF
J & K Scheepweren NV 193 - 6 Staterooms - Baltic Sea
J & K Scheepweren NV 193 Luxury Crewed Motor Yacht
Length: 58.83 m
Year: 1957 (2016 Refit)
Cabins: 6
Berths: 12
Berths: 12
Cabins: 6
Crew: Crewed
Type: Motor
Length: 58.83 m

(200' 3")

Year: 1957 (2016 Refit)
BOATBOOKINGS SAYS:
"Ideal for those looking for a truly luxurious adventure in the Baltic Sea."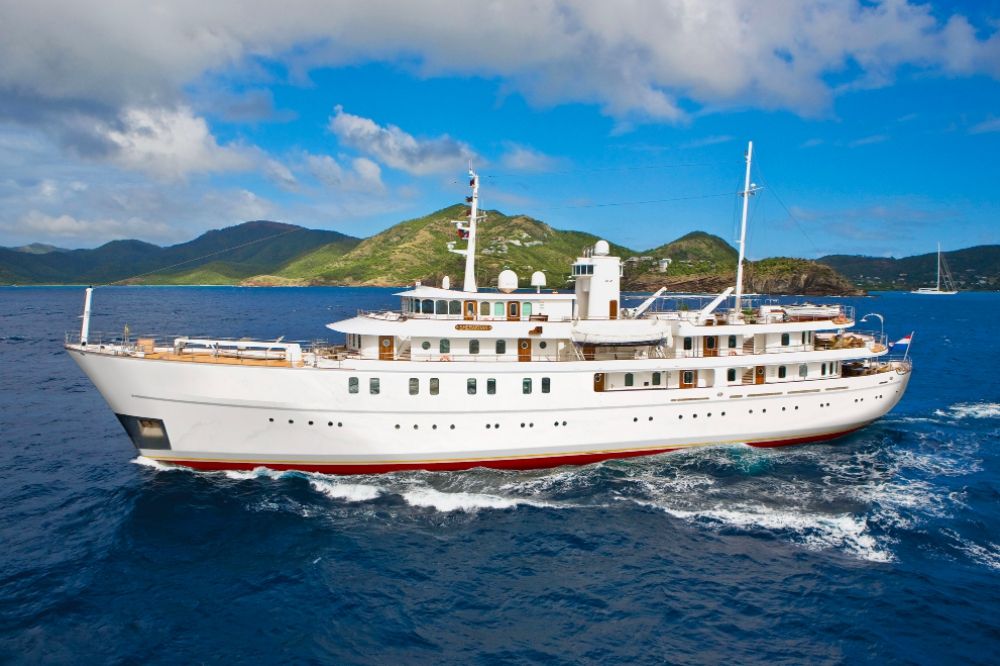 SHERAKHAN
Verkerk 228 - 13 Cabins - Cannes - Monaco - French Riviera - Italian Riviera - Caribbean
Verkerk 228 Luxury Crewed Motor Yacht
Length: 69.65 m
Year: 2005 (2017 Refit)
Cabins: 13
Berths: 26
Berths: 26
Cabins: 13
Crew: Crewed
Type: Motor
Length: 69.65 m

(236' 5")

Year: 2005 (2017 Refit)
BOATBOOKINGS SAYS:
"70 metres of pure luxury!"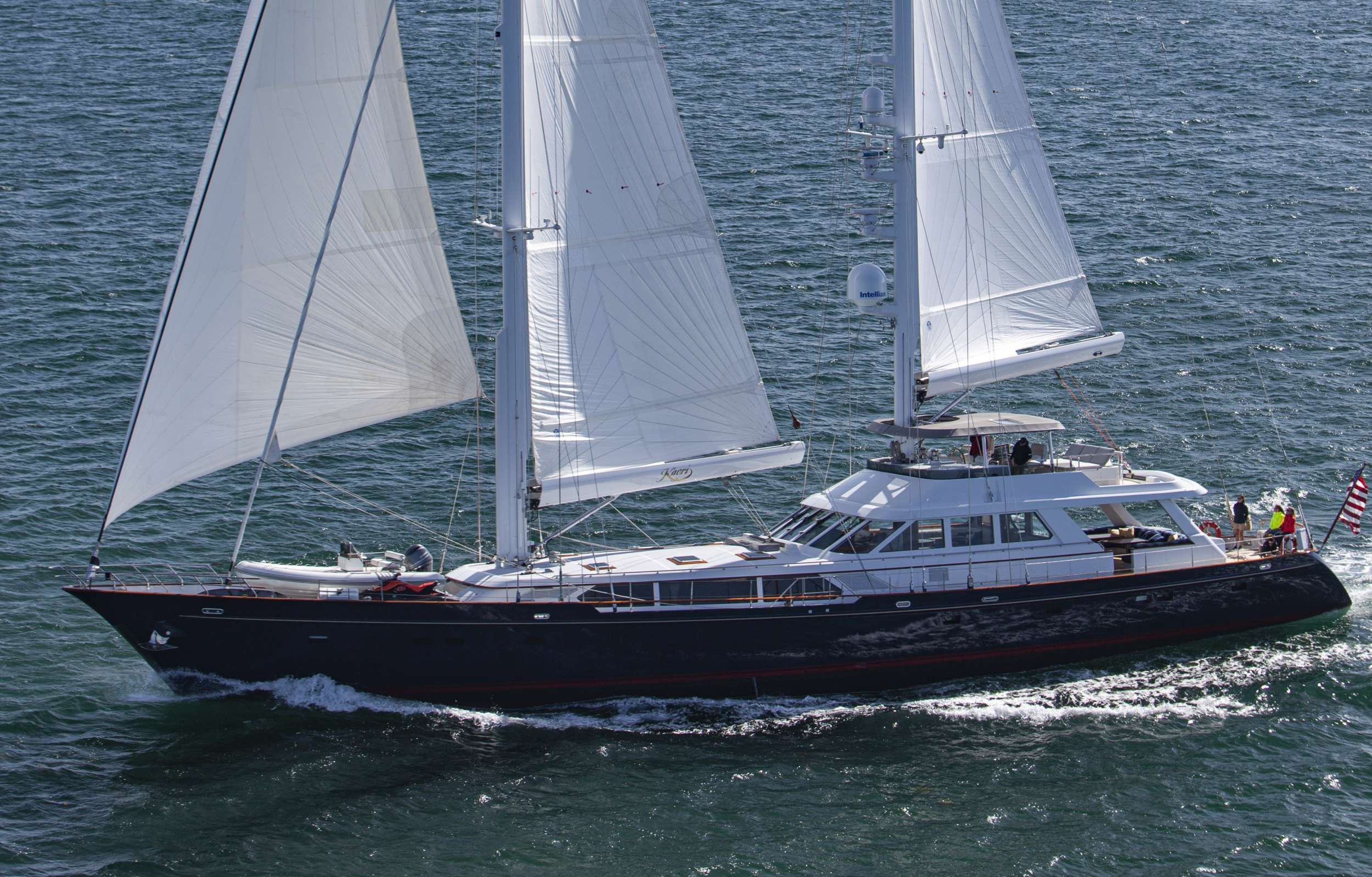 KAORI
Palmer Johnson 125 - 4 Cabins - Alaska, Costa Rica
Palmer Johnson 125 Classic Sailing Yacht
Length: 38 m
Year:
Cabins: 4
Berths: 0
From $125000 to $125000 per week
Berths: 0
Cabins: 4
Crew: Crewed
Type: Sail
Length: 38 m

(129' 8")

Year:
BOATBOOKINGS SAYS:
"The perfect yacht to enjoy the wonders of Nature"
3 charter yachts found: Currently displaying 1 to 3.
Other Articles of Interest
Charter destinations