Cancun, Mexico Yacht Charter Guide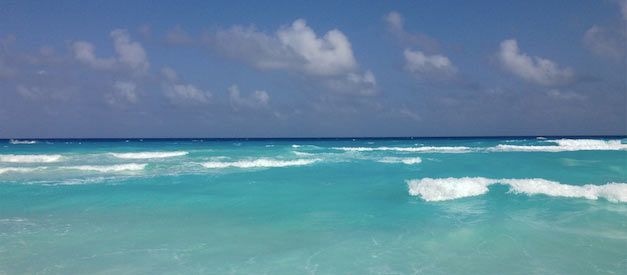 Cancun, Mexico Yacht Charter Guide
Where To Go On Your Cancun Day Charter | Our Cancun Charter Yachts | Our Series of Blogs on Cancun | Our Guide to Chartering in Mexico
If you are travelling to Cancún for a vacation, a weekend away or business trip, there is no better way to see the stunning Mexican coastline than by chartering a luxury yacht. A luxury day boat charter provides endless opportunities to get away from the hustle and bustle of Cancún, while sunbathing, relaxing and swimming in some of the most beautiful waters in the world. Hire a yacht and cruise towards the beautiful Isla Mujeres, or down the coast towards Playa Del Carmen and Cozumel.
Cancún has a tropical climate with warm temperatures all year round. There is a distinct wet season between May and October, with the dry season running from November to April. Cancún is therefore extremely popular for luxury holidays for both Christmas, Easter and Spring Break with a yearly average temperature of around 26ºC.
Cancún Day Boat Charter Suggested Destinations
We will arrange private transportation from your hotel and take you to the yacht. One of our most popular destinations is the gorgeous Isla Mujeres, located approximately 20 minutes from the coast. Moor your luxury motor boat at Playa Norte on the north side of the island for some of the most memorable swims of your life. The water is like a bath and incredibly clear. Head onto the island for a spot of lunch before an action filled afternoon of snorkeling, swimming and sunbathing. A luxury day charter to Isla Mujeres includes the following:
Full Day Private Yacht Charter on a full selection of yachts to meet your party's needs
Captain and Crew
Fuel
Beverages
Towels
Snorkeling Gear
If you want to schedule a diving excursion, look no further than Playa Del Carmen and Cozumel. Cozumel is a beautiful Caribbean island located off the coast of Playa Del Carmen with some of the best scuba diving and snorkeling spots in Mexico. Stop for a brilliant seafood lunch before your slow cruise back towards Cancun.
Charter Yacht Types
We have a great range of crewed Sunseeker, Azimut, Pershing and Ferretti motor yachts available for luxury day charters in Cancún. We also have some brilliant Sea Ray and Atlantis motor boats, as well as a handful of crewed catamarans and event yachts. We look forward to receiving your enquiries and helping you to arrange an unforgettable day out!
For current news, see our blog posts about chartering out of Cancun
Having travelled to Cancun to visit the yachts on offer, we know you're bound to have a fantastic time on board! If you're looking for some more ideas about chartering in Mexico, why not have a look at our series of blogs, "A Guide to Mexico"? "Isla Mujeres on a Sunseeker Yacht", "Chartering to Isla Contoy" and "An Isla Holbox Day Charter" are the featured articles.
At Boatbookings we know a large variety of charter yachts in Cancun and can find the perfect one for you! Click here so see our Cancun Charter Yachts or simply contact us and we'll recommend the best boat for you.
Other Articles of Interest
Charter destinations