Phuket Catamaran Charter, including Phang Nga Bay and the Andaman Sea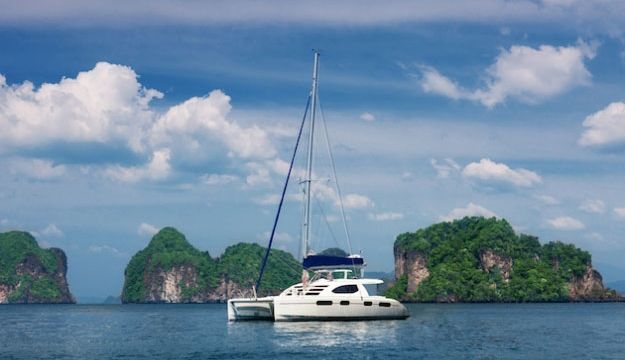 Catamaran charters are the perfect way to experience the wonders of Phuket, Phang Nga Bay and the Andaman Sea, with privacy, comfort and freedom. In fact, catamarans have become our most popular Phuket Charter Yachts, especially for family sailing vacation holidays.
Read our blog on why catamarans are a smarter choice than motor yachts for some!
Catamarans provide great living, eating and sunning space, proximity to the water for snorkeling and swimming, , and less rolling with the waves. They also provide an unforgettable honeymoon charter because you can separate yourself from other tourists and personalise the itinerary to meet your desires and dreams!
We have a complete range of catamarans for your Phuket sailing holiday from bareboats to luxury crewed cats. We visit the yachts often and meet with the crews so that we can propose the catamaran the best fits your needs.
Take a look at our 8 day catamaran itinerary to give you some ideas about the best places to visit!
Just sort through the catamarans below or simply contact us and we will send you a list of cats that are available for your next Phuket Charter Vacation if you have specific requirements or preferences.
Other Articles of Interest
Charter destinations