The Grenadines Crewed Sailboat Charters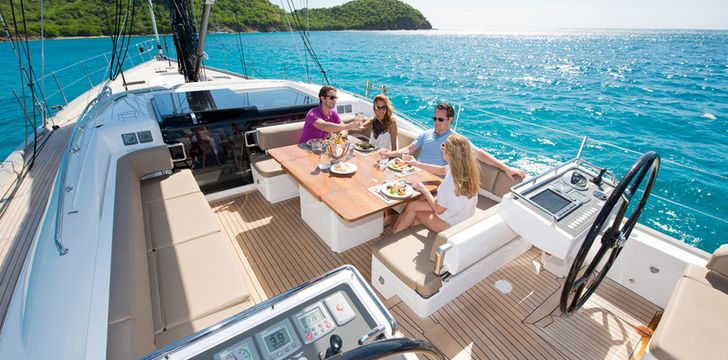 St Vincent and the Grenadines is the perfect destination to charter a crewed sailing yacht; you can set up anchor in some of the most untouched locations in the Caribbean and enjoy the most serene relaxation. The Grenadines are ideal for those who are looking for tranquility and peace on their vacation, particularly in areas such as Saltwhistle Bay in Mayrau and Petit St Vincent. If you are looking for something a bit more upbeat however, the island of Canouan can provide much entertainment with its famous golf courses and casino, or Bequia has an abundance of wonderful restaurants. The most exclusive island is Mustique, offering Basil's Bar, the Cotton House and several gorgeous beaches.
There are multiple crewed sailing yachts that are available for charter in the Grenadines that will make a lovely gentle-paced holiday for your family and friends. You can experience the authentic history of the Grenadines at your own leisure, and make the most of the crystal clear waters! Have a look at the boats below and do not hesitate to contact us and we will be sure to find the perfect yacht for you and your guests.
If you are unsure about which islands to visit, we have a sample 10 day sailing itinerary around the islands as well as a slightly shorter week long Grenadines charter itinerary to help you plan your vacation.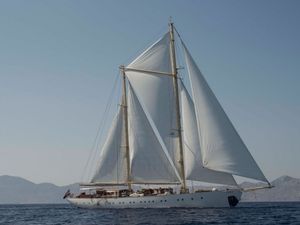 CHRONOS
Ark Yachts 180 - 13 Cabins - Monaco - St Tropez - Portofino - BVI - Antigua
Ark Yachts 180 Luxury Crewed Sailing Yacht
Length: 60 m
Year: 2013
Cabins: 13
Berths: 26
Berths: 26
Cabins: 13
Crew: Crewed
Type: Sail
Length: 60 m

(204' )

Year: 2013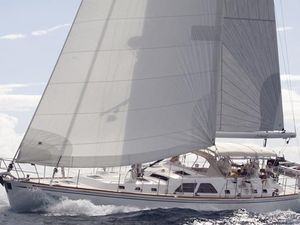 ARCHANGEL
Hylas 70 - 3 Cabins - Newport - Rhode Island - Tortola - St Thomas
Hylas 70 Crewed Sailing Yacht
Length: 21.2 m
Year: 2011
Cabins: 3
Berths: 6
From $18900 to $24035 per week
Berths: 6
Cabins: 3
Crew: Crewed
Type: Sail
Length: 21.2 m

(72' 8")

Year: 2011
BOATBOOKINGS SAYS:
"A modern and elegant yacht."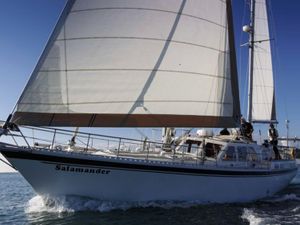 SALAMANDER
Nauticat 58 - 2 Cabins - Grenada - Bequia - Leewards - Windwards - Martinique
Nauticat 58 Luxury Crewed Sailing Yacht
Length: 17.68 m
Year: 1987 (2014 Refit)
Cabins: 2
Berths: 4
From $11335 to $5695 per week
Berths: 4
Cabins: 2
Crew: Crewed
Type: Sail
Length: 17.68 m

(60' 4")

Year: 1987 (2014 Refit)
BOATBOOKINGS SAYS:
"Stunning sailing yacht available in the Grenadines!"
3 charter yachts found: Currently displaying 1 to 3.
Other Articles of Interest
Charter destinations