Croatia Yacht Charter FAQs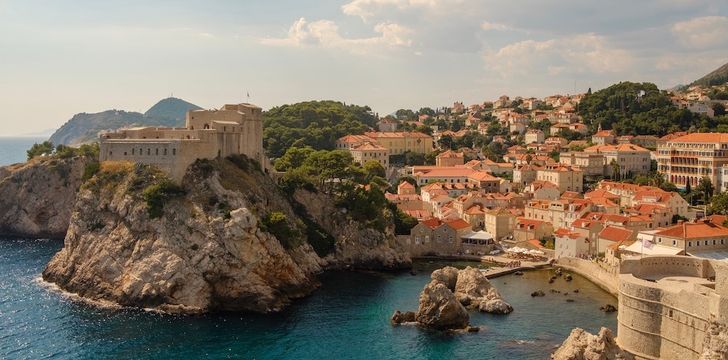 Boatbookings' Most Frequently Asked Questions on Croatian Charters
We have compiled the following information to help you plan your Croatia Boat Rental Holiday, helping to understand the terminology, costs, and general guidelines for Greece chartering and sailing vacations.
---
I would like to have more information about the region and places to go. Can you send me a brochure?
You'll find a complete guide to chartering in Croatia on our site, as well as information about all of our yachts for charter. We do not print glossy brochures to keep costs low and to provide you with regularly updated content. If you have any specific question, your rep will be able to assist you.
---
Can the costs of flights or ferries be included in your offer?
No, prices do not include flights nor ferry tickets. Convenient, inexpensive flights are readily available from many destinations throughout Europe to Croatia. 
---
How do I get from the airport to base?
Transfer can be organized on request. We'll provide you with the price in advance.
---
Do I have to spend the first night in the base port?
Yes, this is due to the fact that check-in is usually between the hours of 3.30pm-5.30pm so you need to spend the first night aboard the charter to set sail early morning the next day.
---
Are there any hidden costs?
No, our offer shows clearly all extras and options. Obviously, your holiday budget needs to allow for food, drink etc which is not included. You will need to pay mooring fees in ports, between €30 and €120/night, depending on port, season and size of the yacht. You will pay nothing for anchorage in one of the many secluded bays with easy access to restaurants and bars ashore with your dinghy.
---
What happens in case of damage or if I am involved in an accident?
The boats are fully insured and you are responsible for the amount of security deposit only. Sometimes there is an optional non-refundable damage deposit insurance (damage waiver) offered instead of regular security deposit.
---
Do I need special licenses to charter a yacht even if I am experienced?
In most cases, an RYA or equivalent license is required as well as a radio-license. Send us a copy of yours and we get it proved.
---
What provisions do the boats come with?
Food and beverages are not included in bareboat charters unless you request them. You will normally fill out a preference sheet and pay for this service at base in local currency, or shop for yourselves when you arrive. Fuel and water tanks are full when you embark (make sure you check them), you´ll pay for consumption and need to refill the tanks upon your return.
For crewed charters, your boatbookings broker will send you detailed reference sheets ahead of your charter so that the crew can provision your yacht to your exact preferences and requirements. These are best completed 4-6 weeks before your trip.
---
Do I have to bring life jackets, especially for the kids?
Life jackets are provided for all persons on board including children's sizes.
---
Are my little children safe on board?
Children are your responsibility, and adherence to maritime rules and general safety rules such as wearing life jackets is important for a safe journey as well as peace of mind. On many boats, a safety net is available on request.
---
Is a dinghy included?
A dinghy is usually included depending on the yacht you choose.
---
What are my options when I have technical problems or other difficulties miles away from base?
At embarkation, you will receive a mobile emergency number that you call in case of trouble. Depending on the distance to base, your charter company will either send a specialist or will direct you to someone at the nearest port.
---
Maps and navigation tools?
Are included and are a part of the basic equipment of any charter yacht. You, of course, can bring portable GPS equipment/smartphones, to assist you. We've included a number of excellent apps, including navigation charts, on our iPhone sailing and yachting app page.
---
Do I have to bring special sailing gear?
Bring a wind and water resistant sailing jacket/pants and boat shoes for the months April and September/October. Throughout the high season, a windbreaker will normally do.
---
Is watersports equipment provided on board?
On request, subject to availability and additional charges, watersports equipment can be provided.
---
What happens if we cannot be back at base on time due to weather conditions?
You are fully responsible for being back before 5pm. It is in your benefit to arrive promtly so you can check out, refuel and then enjoy your final evening onboard or in the local town. If you are late returning, you will have to pay a penalty equal to your security deposit plus a fee equal to the daily rate (approx. 20% of weekly rate). Plan your cruise with an ample margin for delays and after checking weather forecasts carefully.
---
I am an advanced sailor but not familiar with the Med.
The Med normally offers pleasant sailing and fairly reliable weather during the high season (June - September). You will be always provided with a full briefing at embarkation. In case you don't feel confident, you can hire a skipper for a couple of days.
---
Can you send me an itinerary and a list with nice restaurants and nightlife-options?
We have several excellent itineraries for Croatia, such as our Dubrovnik to Split Sailing Itinerary and are happy to help out at any time. You will also have the option of discussing your itinerary at the base, as they will have suggestions depending on wind and weather conditions. We always recommend flexibility on the itinerary when sailing.
---
I want to embark/disembark at a different port. Is this possible?
Most charters embark and disembark at the same base. However many of the charter companies have several bases and allow for a one-way cruise. In this case, you can be charged with fees and you might have to disembark one day earlier to provide for the transfer of the yacht back to base.
---
Do I have to charter weekly or is a long weekend possible as well?
No, Saturday to Saturday charters are the only option.
---
Are moorings hard to find at Croatian marinas?
Moorings cannot be booked in advance. The port of Hvar is usually extremely busy during the summer months so be sure to arrive in plenty of time to avoid disappointment. The charter company provides you with phone numbers on the boat or you can use the VHF radio.
---
How do I find what boats are available for the times I need?
Once you have selected your preferred charter yacht, send us an enquiry and one of our expert brokers will get back to you with a bespoke proposal.
---
Other Articles of Interest
Charter destinations