Classic Yacht Charter Overview and Yacht Listing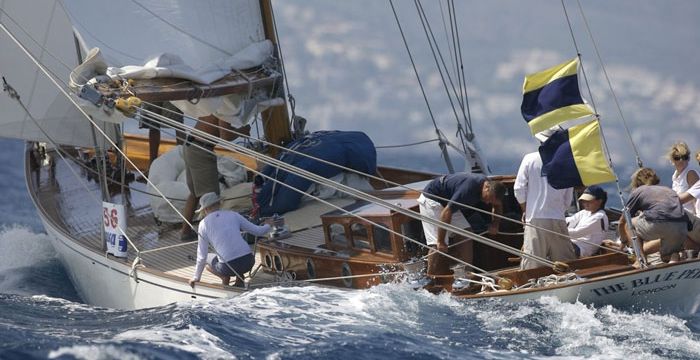 Classic yachts provide a sublime sailing experience both for first-time sailors and those with a lifetime love of sailing. Classic yachts offer grace, beauty and a personal lesson on the history of sailing. These glorious yachts normally have huge sails with intricate rigging, gleaming brass fixtures, a rich, highly crafted woodwork and a personality all their own.
Under full sail, you feel the timeless thrill of slicing through the seas as your forefathers once did, relying on their boatbuilding knowledge to take you to your destination. This is sailing in it's purest form; classic yachts will be turning heads whether you're cruising in Cannes or racing in the Voiles de St Tropez!
Classic Yachts can be chartered for a day, full holiday, corporate event, or team building exercise. What better way to develop teamwork than to have everyone working together to reach your destination on a classic yacht?
Or just contact us and we will take care of all your classic yacht charter needs!
More information on Classic Yacht Charter
Our complete line of Classic Yachts is listed below, or just click on the following links to find ones in your region:
Our Classic Yachts: French Rivera | Greece | Italy | USA | BVI | Thailand | Singapore | Turkey | All
HALLOWEEN
Bermudan Cutter - 2 Cabins - French Riviera - Italian Riviera - Sardinia - Corsica - Barcelona - Majorca - Mahon - Monaco
Bermudan Cutter Crewed Sailing Yacht
Length: 21 m
Year: 1926
Cabins: 2
Berths: 4
VIEW 1 REVIEW
Berths: 4
Cabins: 2
Crew: Crewed
Type: Sail
Length: 21 m

(71' )

Year: 1926
BOATBOOKINGS SAYS:
"The epitome of classic sailing yacht, still championing races worldwide!"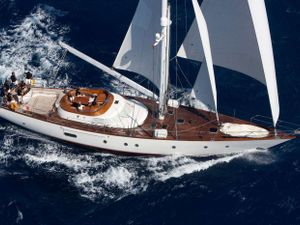 MALIZIA
Perini Navi 25 m - 3 Cabins - Sicily - Naples - Riviera - Corsica - Sardinia
Perini Navi 25 m Crewed Sailing Yacht
Length: 25 m
Year: 1989
Cabins: 3
Berths: 7
From €20000 to €29000 per week
Berths: 7
Cabins: 3
Crew: Crewed
Type: Sail
Length: 25 m

(85' 4")

Year: 1989
BOATBOOKINGS SAYS:
"Immerse in the rich Mediterranean culture onboard MALIZIA."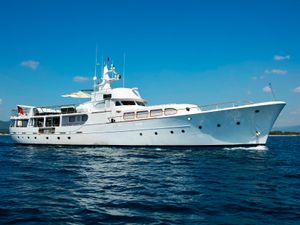 LADY JERSEY
Abeking and Rasmussen 36m - 5 Cabins - Cannes - Antibes - St Tropez - Monaco
Abeking and Rasmussen 36m Luxury Crewed Motor Yacht
Length: 36 m
Year: 1955 (2014 refit)
Cabins: 5
Berths: 10
Berths: 10
Cabins: 5
Crew: Crewed
Type: Motor
Length: 36 m

(122' )

Year: 1955 (2014 refit)
BOATBOOKINGS SAYS:
"Lady Jersey was refitted in 2014 in order to maintain her wonderful traditional features. She is stylish, timeless, and perfect for socialising!"
3 charter yachts found: Currently displaying 1 to 3.
Other Articles of Interest
Charter destinations