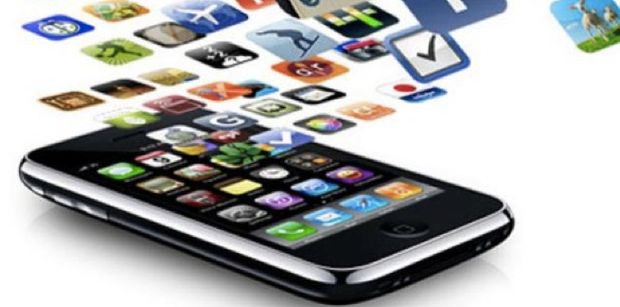 Following on from our previous blog post, here are the last ten apps that we will be looking at before selecting the Top Six Best Sailing Apps in the third and final installment. Apps today range from the the incredibly useful to the darn right ridiculous with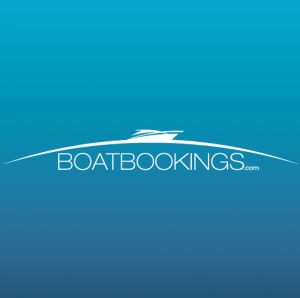 'Hold on' claiming pride of place as an app whose objective is to track how long you can keep a finger on a static position on the touchscreen! Unbelievable! These following apps are much more useful and will eventually make up Top Six Best Sailing Apps.
First of all comes one of our favourite yacht charter apps. It is of course the Boatbookings app! Our team at Boatbookings has over 8000 yachts at it's disposal. We are an online retail broker which means we have no bias as to which yacht we recommend. It is all about satisfying the client and we will find the very best boat for you, where as other suppliers will try and push you towards one of their own boats, rather than showing you a range.  The Boatbookings app is a wonderful way to have access to Boatbookings on the go. It is compatible for both iPhone, iPod touch and iPad and will provide you with information on destinations all over the world. It also shows you the nearest boats to your current destination with all the information you need to make informed choices on chartering. Not to mention it's FREE! A sure fire bet to get in the Top Six Best Sailing apps…or is it?
Next comes Aye tides. It is essential for the sailor to know everything there is to know about what the ocean beneath your feet is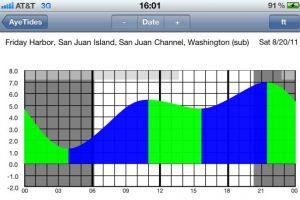 doing and aye tides as the names suggests, gives you up to date and detailed information on the world's tides movements. It is based on information on over 10,000 tide stations worldwide and you don't need connectivity on the boat to use it, as it stores all the data on your device! You can choose a station alphabetically, geographically, or near your location. You can set up your favorite stations, or pick a recently opened station so that the information comes immediately. One draw back of this app however is it's price. It is one of the most expensive apps I am reviewing at £5.49 but could well be worth it for someone who regularly works around tides and a contender for inclusion in the Top Six Sailing Apps.
NOAA Buoy and Tide Data app is a delightfully simple app that. As the name suggests, it uses the data from the National Oceanic and Atmospheric Administration buoys and enables you to have all their information at your finger tips. It is invaluable. It measures wind speeds, gusts, and their direction as well as pressure and tide movements. It costs £1.49 and as a general overview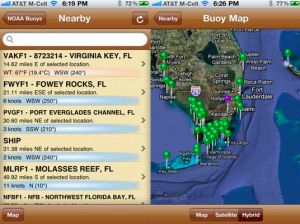 is  fantastic! Another app that is competing with this one is World Tides 2013 – an app that uses the Simply Harmonic Formula and harmonic constants provided by the UKHO to give 7 day tide predictions without the need for an internet connection. It uses historical measurements taken at various locations to determine values. It works without an internet connection and keeps you up to date with tide levels, proving a useful companion. It could be an interesting and useful comparison to use in conjunction with another app and costing just £1.49, it could well be worth it for those interested.
SailGrib could well be such app to have along side a tide app of your choice, however it must be stressed this app comes only as an Android version. It comes in a free and paid version – the difference being you can only download up to 48 hours of forecast data with the free app and 14 days worth with the £4.50 paid version. It is all done through your e mails through Saildocs – you simply send a request and open up the following attachment that will be sent back to you to view the data.
Now, everyone has those small games on your iPad or iPhone that fill those small moments of the day when you are on the bus or waiting for someone – highly addictive, but fantastic fun. Here is just one of those games that will get you in the mood for your up and coming charter or help you envisage the next overtake  you will perform the following day as you relax after a hard days sailing. It is called Sailboat Championship. You can compete online with players from all over the world or against bots and you
can upgrade and unlock new boats as you play and complete reasonably extensive courses for trophies and gold awards. It has some of the best graphics I have seen in a sailing game app and the online feature means that beating your friends becomes very addictive!
Another app that perhaps is so obvious that you wouldn't think to select it for Top Six Sailing Apps is Flashlight. On a yacht at night, having a torch to hand is a necessity, as you never know what might happen. Therefore having a simple app such as Flashlight on your phone is something that is incredibly useful and practical!
If you have made the decision to actually go out and purchase a yacht – no matter the size, it will inevitably be your pride and joy. Just as you have baby monitors to check on your newly born baby, many yacht owners quite understandably want the equivalent for their yacht – especially if  they are chartering it out for the first time or perhaps have lent it to friends. With such an investment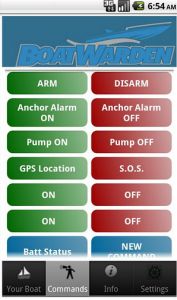 you would be a fool to not have more than a passing interest in what is happening to your yacht. Therefore there are several apps that can help you here. We have selected three of this genre to give you an idea of what is on the market at the moment; Anchor Watch, Boat Warden, and Siren Marine Pocket Calculator. To take them in order, Anchor Watch is a very handy and simple app – it does exactly what it says on the tin. Namely, that if your yacht moves out of set limits, then an alarm will go off or a phone call will automatically be made to another phone. It is only a dollar and will provide you with a good nights sleep! Boat Warden is in fact an app that goes hand in hand with Boatwarden sensors. These are a series of sensors that you purchase and install on your yacht, which will monitor anything from bilge alarms to security perimeters to anchor dragging, or even battery usage. They cost upwards of $695 but provide complete remote control of a wide range of systems. This app comes with baggage in the form of $695 to purchase the initial set up but the app is a must if you are serious about the security of your yacht! Siren Marine Pocket Calculator is very similar to Boat Warden but does not have as many addable options – it is however cheaper at $499 but in my opinion you will either go the whole hog or not at all.
Now what did you make of all those apps? Many of which could be potentially vital and of great use to the sailor. In the next installment, we will select our Top Six Best Sailing Apps. Make sure you stay tuned to find out!