Here at Boatbookings.com we love Sunseekers, and the 37 metre model is without a doubt one of our favourites. Offering three enormous decks of space whilst maintaining sporty Sunseeker pedigree, these flagship models have been iconic of the Sunseeker brand for the past few years and rightly so as they have been immensely popular among owners and charter guests alike. Unfortunately as of late some of our favourites have disappeared from the charter market, DEVOCEAN causing great upset with her disappearance this spring. Just like all the other clouds, there is a silver lining here – SERENDIPITY is a stunning 2009 version of the 37m Sunseeker now available for charter.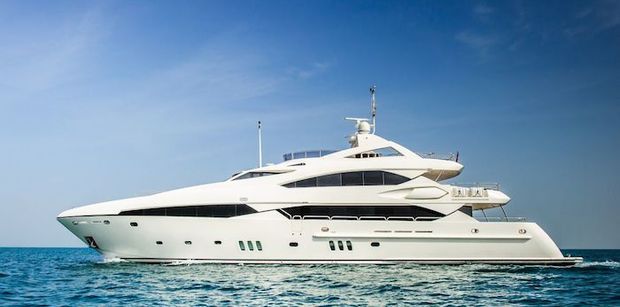 She offers unrivalled cabin volume for her size, accommodating 12 comfortably in 2 master suites, 2 further doubles and 2 twins. With this SERENDIPITY offers excellent flexibility for two families to get together and charter this beautiful yacht. Outside she has as expected many dining options, as well as a huge sundeck bar, just a stone's throw from the large jacuzzi and sunbathing area.
The interior is full of rich colours, matched with huge windows flooding the yacht with a positive feeling and plenty of natural light. Stand-out patterning on the carpet is a highlight for us, making the cabins feel large and spacious with huge energy levels.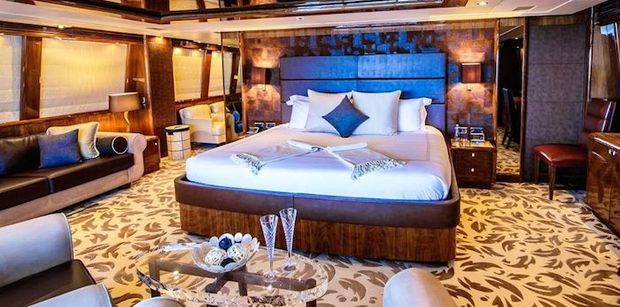 SERENDIPITY is available late June in the West Mediterranean, moving East for August and September. The charter fees are at €105,000 – €125,000 per week plus expenses, unrivalled for her accommodation, age and style. Contact us today for more information.