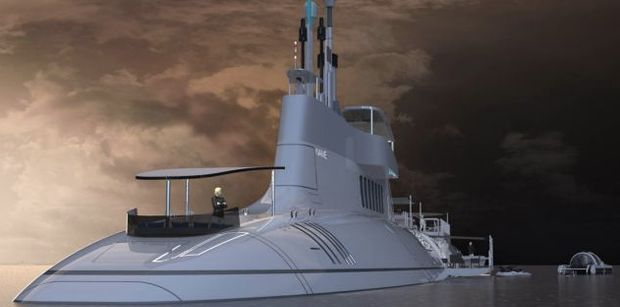 In one of the most incredible new designs to date, yacht design studio Motion Code, has revealed plans for a 115 meter, 6 deck yacht – that is also a submarine! This stunning concept is, according to Motion Code the next step for the super rich. Instead of owning a 115 meter yacht that comes with a submarine, why not just combine them both into the ultimate luxury charter vessel!
TO SEE MORE ON LUXURY YACHTS FOR CHARTER CLICK HERE!
Touted as being the ultimate way to charter as you can simply blow the ballasts and sink to depths of up to 240 meters in the comfort of your once floating palace, it also means you need not contend with any rough weather on the surface but can slip below the waves for the ultimate in privacy. Imagine the exclusivity of a party on a yacht you cannot not even get to, as it lurks hundreds of meters below the surface!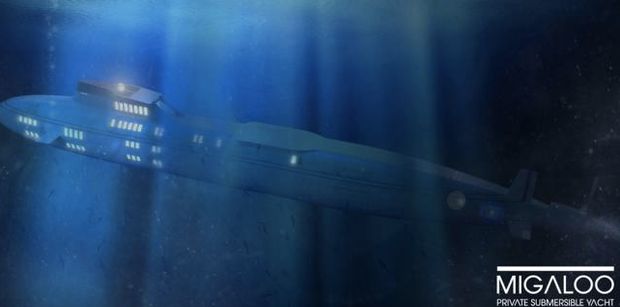 The hull of the 11 meter wide MIGALOO is identical to current submarines but inside she in no way similar to its warlike counterparts. She would boast a custom designed tower and an enormous aft deck for the lounge areas, sun beds, bar, its 8 by 3 metre pool as well its helicopter pad. MIGALOO would accommodate up to 16 guests in 8 luxury cabins.

The foredeck of this incredible concept would be fully dedicated to the owners' privacy and would come complete with a full-beam private lounge and a private bar. Other luxury appointments include  a cinema room, a library, a gym and a gaming room as well as four side hatches that can be transformed into enormous beach terraces.
What with a large variety of water toys at your disposal, and large windows with underwater lights providing guests with breathtaking views of the deep, this submarine-yacht will truly be one of the most luxury things afloat – (or not as the case may be!)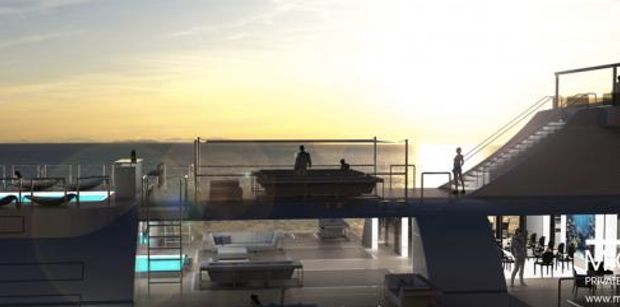 We have a team of highly skilled professionals who are extremely knowledgeable in their destinations and will be able to help you bring together the yacht, the crew and all the other aspects that make your charter special.