With so many flocking to the French Riviera this summer, everybody is looking for somewhere new and exciting to try out as a lunch destination. Of course, all the beach restaurants on the Riviera are highly popular during luxury yacht charters. Whether you are looking for somewhere for a light bite during your day charter, or you have boarded for a week or more and want to venture on to land for a meal, we can advise some of the best beach restaurants to visit.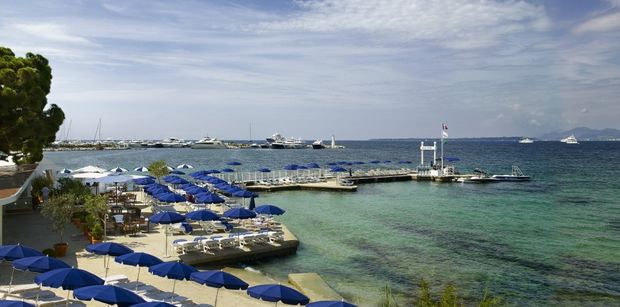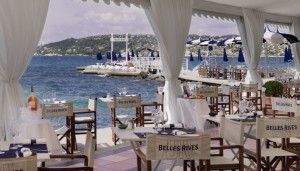 Juan-Les-Pins is an attractive town in the commune of Antibes, full of life and buzzing with energy. The town has a casual atmosphere, very relaxed and popular with the younger generations who like to party! So, if you want a taste of the high-life that Juan Les Pins has to offer, head to the Restaurant Plage Belles Rives, located just off Port Gallice. The hotel's beach restaurant is in a prime location to watch the yachts coming in and out of the port, with a great view of the Iles de Lérins just off Palm Beach in Cannes; the waters between are also a fantastic spot for trying out a yacht's water toys, so there's always that to watch for some amusement!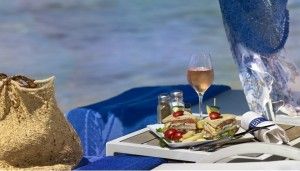 Dine on the water's edge with your feet in the sand at the Belles Rives Beach Restaurant. The chef's suggestion for a light lunch includes a seasonal salad, a lobster brochette and a glass of Côtes de Provence Rosé, or try some of the Riviera specialities such as beef tartare, a salad niçoise or seared tuna with a vegetable garnish. After your delightful meal, relax on the beach or pontoon on one of the sun loungers, where the staff will happily continue to serve you drinks and snacks.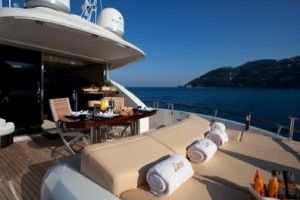 If you're looking to visit Plage Belles Rives, head there on LIZZI, a Lazzara 75. Based in Port La Rague, just off Mandelieu La Napoule and Cannes, she is stylish and sexy, with a modern and classy interior. The use of bright whites and contrasting dark colours give her spacious and 'cool' décor. Out on deck, there is plenty of space for an al fresco breakfast in the sunshine, and sunbathing up front. LIZZI also has plenty of water toys, so you can join the fun in the bay between Juan and Cannes.