Aptly named 'boat drinks' from the song of the same name by Jimmy Buffet and his songs of sailing the Caribbean seas, these mixtures of rums and fruit juices will go hand in hand with your yacht charter! Also known as tiki drinks or exotic cocktails (though boat drinks definitely works best for yacht charters!), if you'd like to go where the pace of life's slow, head to our Boat Drinks page to see all of our yachting cocktails.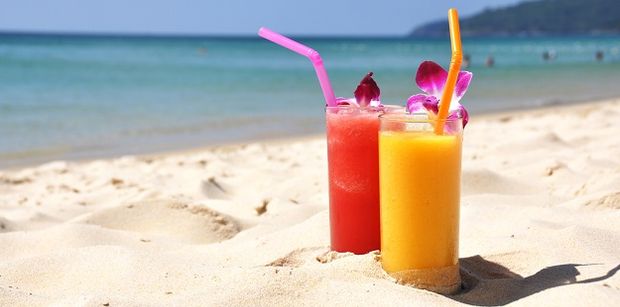 Here are a couple suggestions to whet your appetite:
Mai Tai:
A sweet, tropical rum drink. The original cocktail is a mix of light rum, lime juice, orange curacao and orgeat syrup. The pineapple version is a mix of light rum, triple sec, lime juice, pineapple juice, orange juice and a dash of grenadine to finish. Shake well and top each version with dark rum.
Piña Colada:
If you like piña coladas and getting caught in the rain… You know the song! This creamy concoction is a blend of pineapple juice, light rum and cream of coconut. Top with a wedge of pineapple as a garnish, and you will be transported to tiki land!
Head to Boatbookings for all of our favourite Boat Drink Recipes.