Thinking of visiting Croatia this summer? Undoubtedly, the only way to explore the Adriatic Coast is by yacht. For groups of friends, Croatia provides the perfect blend between partying and enjoying secluded, tranquil bays on your own yacht! There are over 2000 islands scattered around Croatia's waters and a lot for charterers to explore! It has never been easier for groups to enjoy a yacht charter. With international flights and an increasing number of boats to choose from, a yacht charter has never been more accessible in the Mediterranean!
Having chartered in Croatia on both bareboat and crewed yachts, broker Alice provides her insights into the Adriatic Coast and how to get the best charter boat. You can choose from a bareboat catamaran or a sailing boat charter with or without your own captain and a fully crewed motor or crewed catamaran charter to explore Croatia.
Choosing the right boat
Monohull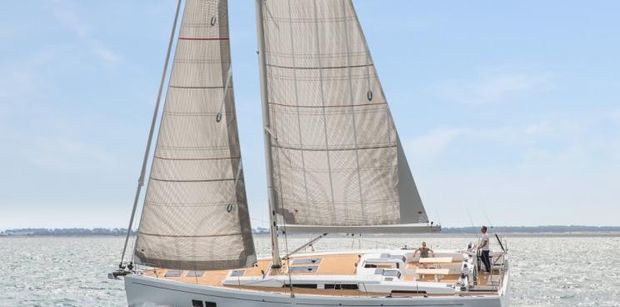 A monohull charter provides the classic configuration of a yacht. These type of boats are perfect for those who love sailing and for smaller groups onboard. If you are wanting to charter bareboat for the first time, a monohull is a lot easier to navigate, sail and to moor up in ports as the boat is smaller. Monohulls also tend to be less expensive however they compromise on space and are generally less comfortable than a catamaran. If you are looking to charter a monohull in Croatia, a Hanse is the obvious choice.
Catamaran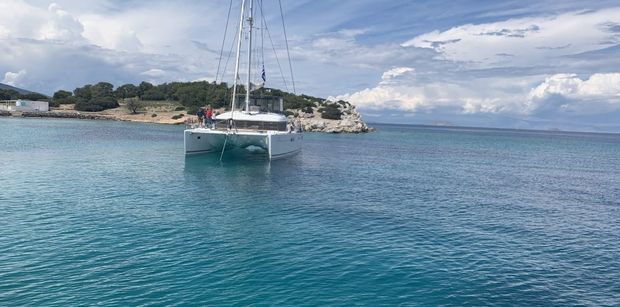 A catamaran is the ultimate boat for a group of friends. Catamarans range in size and can accommodate up to groups of 14 people onboard. Catamarans have space on the bow and inside for relaxing. They also give additional space to get peace and quiet onboard. For larger groups, the Bali catamaran range is a great option as the brand has resigned the fleet to allow for more space on the bow for dining, sunbathing and relaxing. I would recommend adding a skipper to the charter if this is your first time bareboat charter on a catamaran. Most catamarans comprise of four double cabins with space for sleeping in the convertible saloon.
A boat with a skipper and a hostess?
For a more luxurious experience, whether you are a sailor or not, be sure to add a skipper and hostess to your charter. Sit back and relax whilst the skipper navigates you to the best kept secrets of the Adriatic Coast. Local knowledge in these parts of the world allows you to see areas such as empty bays, coves, the best anchorages and the best tips for unforgettable restaurants. Think of eating freshly caught octopus, cooked under a bell with local villagers.. this is the additional value of a skipper.
If you choose to add a hostess onto the charter too, this will typically enable you to have two meals per day onboard. Fresh, colourful lunches on deck followed by a swim are a key part of the charter. Note that if you do add a skipper and/ or hostess to the charter you are required to pay for their provisions during the charter.
Offshore Activities
Nightlife
Croatia is known to be the next Ibiza. The island of Hvar has many beach clubs for during the day and even has it's own island for a night club, visit Carpe Diem island for a very unique nightlife experience. The streets are full of secret, underground bars for after hours. If nightlife isn't for you but a few glasses of wine after dinner are, many quaint bars are also to be found in every village. The Croatian wine is a must- try, especially on the island of Vis where you can visit a vineyard to sample the latest production.
Nature
The nature you can expect in Croatia consists of natural waterfalls, blue and green caves surrounding Hvar, mountains and breathtaking scenery. There is also the option to dive on wrecks and reefs to explore some of the Mediterraneans sous-marine life. Visit the island Bol for hiking in vegetative mountains, Vis for its Blue Grotto and Mjat for its natural beauty. If you want a more scenic charter, be sure to visit the Kornati national park during the charter. A tip would be to go rafting on some of the waterfalls surrounding Split prior or following your yacht charter.
The Itinerary and Sailing
The Boatbookings brokers will help you plan an itinerary that will suit your group. The islands surrounding Split incorporate a blend of partying, climbing, cultural visits, swimming in secluded bays and even scuba diving. Either start your yacht charter from Split or Dubrovnik to find the best boats for exploring the Croatian islands.
See below some photographs of a Boatbookings broker trip to Croatia in 2019. First-hand experience of the sailing itinerary, best boats and restaurant recommendations enables the Boatbookings brokers to provide impartial charter knowledge.
Contact the Boatbookings team to plan your charter today!