Have you always wanted to spend your holiday on the water but thought that it was out of your financial reach? Yachting has never been so accessible, especially when you compare the prices against a high end Caribbean resort.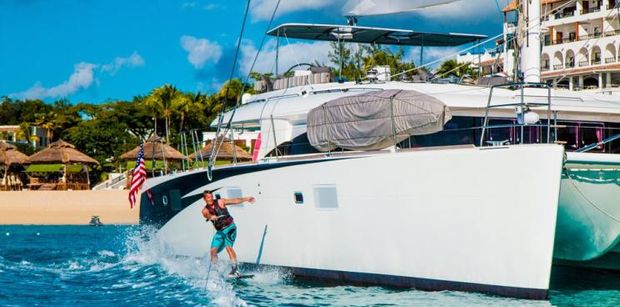 Take a look at our BVI Crewed Catamaran Breakdown to show you attractive it can be!
BVI Catamaran vs. BVI Resort


Crewed BVI Catamaran

BVI 5 Star Resort
Price per Week
$27,000
(ALTESSE | Lagoon 560)
$30,000
(4 Sea View Rooms)
Gourmet Meals
Included
$8,400
($150 / Day / Person)
Drinks
Included
$1,400
($50 / Day / Person)
Daily Watersports
Included
$2,800
Excursions
Included
$2,000
Transfers
Included
$150
Total
$27,000 (Plus Gratuity)
$44,750 (Plus Gratuity)
Chartering with Friends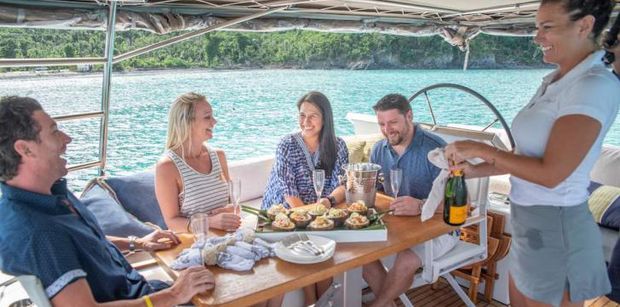 Chartering a yacht has a single base price, so split the cost between family or friends and get an amazing deal. You have the whole experience for a segment of the cost. Spending a week on ALTESSE would be just over $3,000 per person – where else will you find such incredible value for the care, attention and quality that you will enjoy? We have a wonderful Pricing and Affordability guide to explain all further.
Shopping Around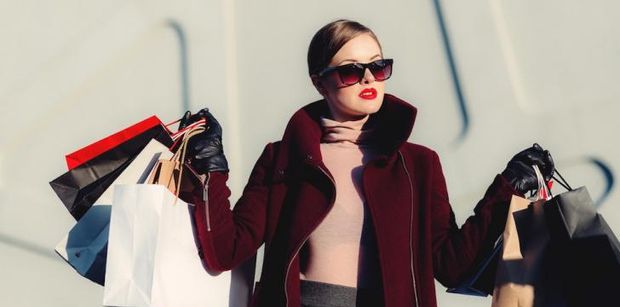 All Brokers use the industry standard platforms and therefore have access to the same yachts at the same prices. It is incredibly beneficial to select your Broker carefully to build a solid business relationship and give your vacation the best chance of success. Playing the field will only drive the price up!
Our Brokers visit the yachts and destinations first hand so that you are able to make an informed decision. They look forward to showing you the best vacation to date.