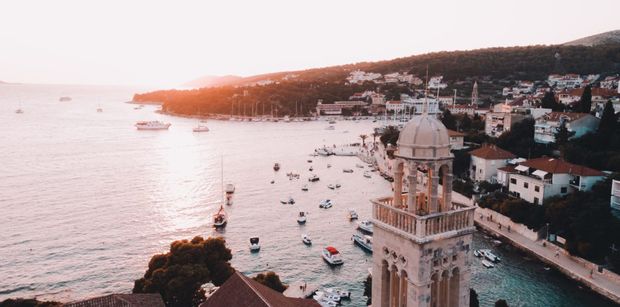 Hvar has witnessed countless invasions over the centuries, resulting in a rich cultural, archaeological and architectural heritage. Thought to be one of the ten most beautiful islands in the world, Hvar lies a 2-hour yacht trip away from the historic town of Split situated on the southwestern coast of Croatia.
Hvar Town is the busiest destination on the island attracting thousands during the height of summer, not only for its rich culture but also for its vibrant nightlife scene.
Konoba Lambik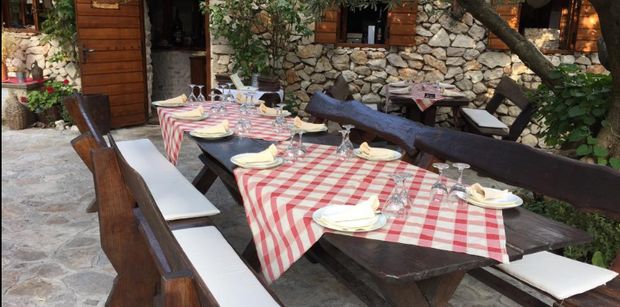 Konoba Lambik is situated in the little town Milna 3km from Hvar Centre, situated in a valley surrounded by olive trees. The restaurant attracts returning clients every year, who are never disappointed! This restaurant is considered by some to be one of the absolute best restaurants on the island of Hvar, especially if you like fresh fish! It can hardly get better than sitting under an olive grove eating fresh food prepared by the owners, accompanied by excellent wine. The service is also fantastic, so make sure to reserve to avoid missing out!
Dalmatino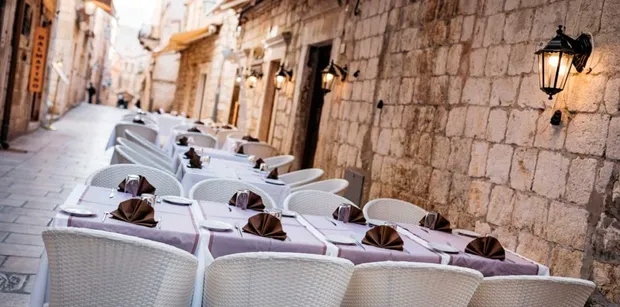 Steak & Fish House Dalmatino will provide you with a feeling you have found a well-hidden treasure! Dalmatino is tranquil, an escape from urban city life, yet only just a few steps from the main square. Enjoy a glass of the famous "Hvarski Plavac", rich with fruity notes, perfectly combined with your chosen meal.
Konoba Vrisnik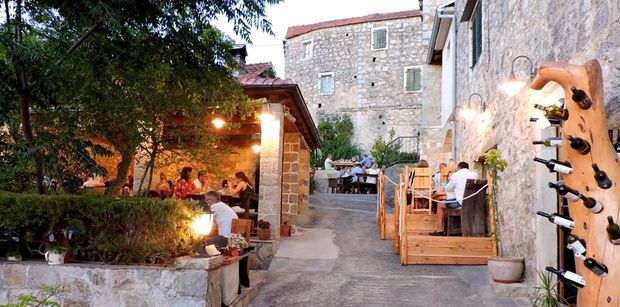 Konoba Vrisnik's charming atmosphere perfectly compliments the top-notch service. Located at the bottom of the steep hill leading up to the village of Vrisnik, tables are outdoors. The octopus is soft as butter and melts in your mouth! Be sure to try "hobotnica ispod peke", which you must order 3 hours in advance, and "hobotnica na toc". If you want something else, try the fresh fish grilled over an open fire or the beef with fig sauce. Their house wine is made by the owner so you can be sure you are drinking proper local wine! Book a table before 7 pm to enjoy the sunset.
Get in touch today to find out how you could be eating at one of these stunning restaurants.