A short cruise around from Ajaccio you will arrive in Propriano, a beautiful fishing harbor in the narrowest part of the Valinco Golf in Corsica.
Propriano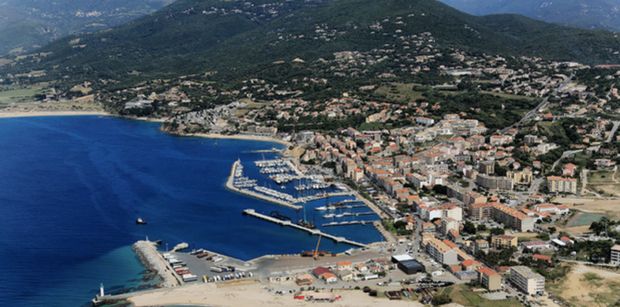 The majority of the buildings date from the early 19th century, prior to this the area was occupied by Romans and Greeks, but having been frequently attacked by pirates in the late 18th century, little remains of early Propriano.
Propriano is mainly one long cobbled street with luxury shops, cafes and bars in the traditional old houses, it's a lovely place to explore. Propriano has become quite a popular area in Corsica thanks to her numerous close by beaches including Plage du Lido, a stunning white sandy beach with views over the gulf of Propriano.
Roccapina?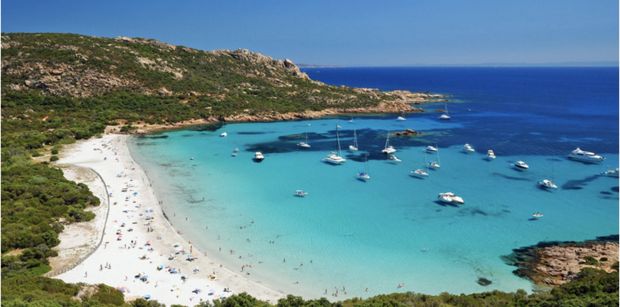 Further south after a leisurely cruise you will find the beautiful Plage de Roccapina, a 2km stretch of white sand adorned with magnificent rock formations including the Roccapina Lion.
A little inland from Roccapina beach is the stunning Domaine de Murtoli, a natural and peaceful resort with the stunning beach restaurant La Table de la Plage, inspired by an ancient fisherman's hut, furniture made of driftwood and shaded by olive and mastik trees.
The restaurant offers gastronomic food including locally grown meat, freshly caught fish or seafood seasoned to enhance their flavour. Chef Renard Laurence has created a selection of their most popular 'ecorces' to enjoy in the lounges or on the sunbeds where relaxation is paramount.
Bonifacio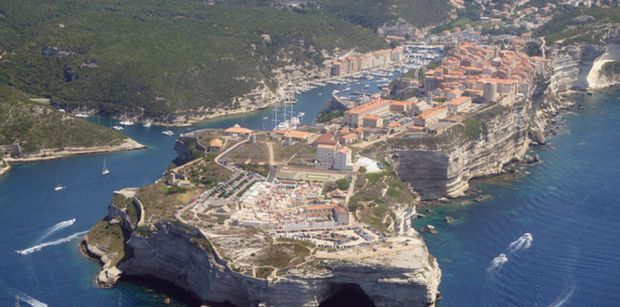 On the southernmost point of Corsica when you cruise the straights of Bonifacio, it is truly magnificent, with dramatic limestone cliffs on either side, you cruise for around an hour and a half before arriving at the pretty town consisting of brasseries, bars, and cafes, the perfect place to enjoy an evening ashore.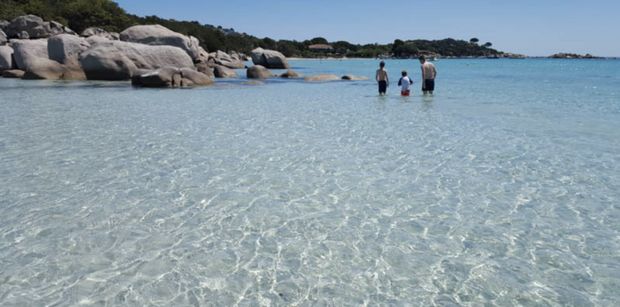 Porto Vecchio around to the east of Bonifacio is known as the 'Pearl of the south', with winding narrow streets inside the ramparts offering many restaurants, shops and cafes. Porto Vecchio has an Italian chic which gives a great energy to the town.
Porto Vecchio is home to the exquisite white sandy beach Santa Giulia and the stunning Palombaggia with perfect sand and a red rock backdrop. 
Contact Cordy at Boatbookings to plan your 2020 Corsica yacht charter.