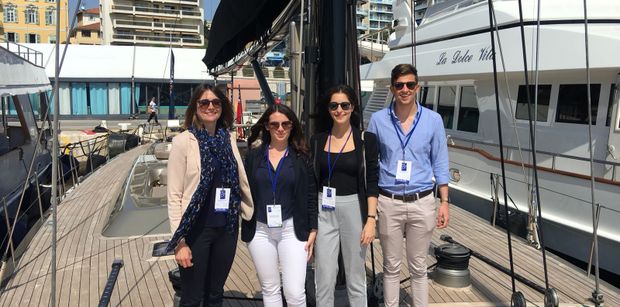 On a beautiful sunny day in April, the Boatbookings team took the morning train from our Cannes office to the Port of Nice for the ECPY Yacht Show, which featured a myriad of charter boats, including huge luxury motor yachts and crewed sailing yachts.
Upon arrival, we were given our official Brokers badges and split up into two teams for yacht viewings. It was a fantastic opportunity to see the very best of what was on offer and discuss within the team what we loved about the boats and which we would most likely recommend to clients.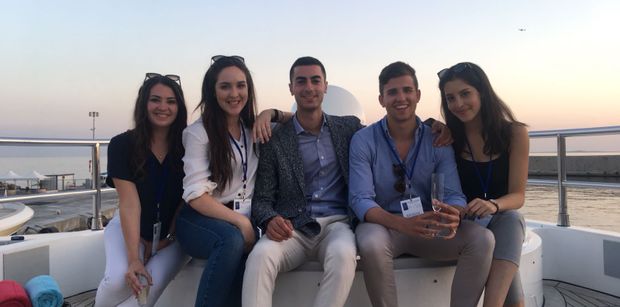 Stepping on board the yachts, it became clear that chartering is unlike any holiday experience you could imagine! The interiors of some of the Motor Yachts were truly stunning, each with their own unique style and characteristics; from green marble floors to disco-like karaoke rooms and winding metallic staircases, each yacht had its own surprise that made it as memorable as the last.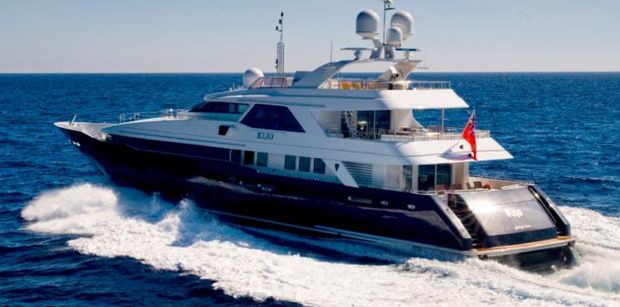 One of the most spectacular yachts we had visited had to be KIJO – with Southern Pacific inspired decor of light bamboo and neutral browns, it was confident in its style and was something I had never seen before! The crew on board were outstanding, with the chief stewardess being passionate about the boat and making it clear that she went above and beyond to make guests have the best time on board. The chef had laid out an amazing selection of nibbles and the boat was in immaculate condition!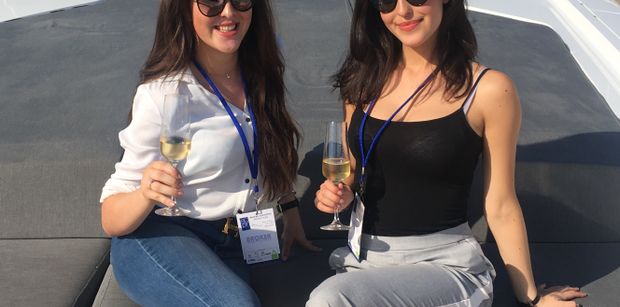 After a day of viewings, the team finally came together once again to discuss the highlights of the show; it was amazing to hear how the Brokers really dug into the details of every aspect of the yacht to know it inside and out, in order to be able to make the best recommendations to clients. After 6 pm, the official show wound down and the yachts went into aperitif mode! We were invited onto the yachts for a glass of champagne and to relax and enjoy the evening, as if in our client's shoes. The service was impeccable and it was a great opportunity to network and speak to others from within the industry – with music flowing from the aft deck, cocktails being served and canapés appearing from the galley, it was truly an evening of luxury in the most stunning setting!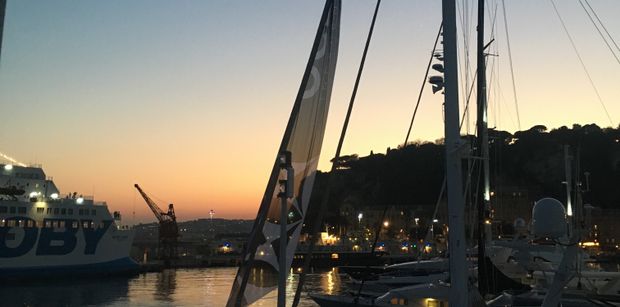 Being able to meet other young professionals in the industry, as well as yacht crews, and central agents gave us all a real insight into the inner workings of the industry, and it was a wonderful experience touring the yachts with the senior brokers! Boatbookings gives interns a hands-on experience of the industry, offering responsibility that few other internships can beat.