One of my favourite places on the French Riviera is the lesser known Ile de Porquerolles where the crystal clear waters, golden sand and dream-like bays are more akin to somewhere found in the tropics.  This sensational paradise is the antidote to the hustle and bustle of St Tropez – a tranquil haven in which to relax and unwind whilst enjoying the stunning scenery. Together with the island of Port-Cros and île du Levant, Porquerolles belongs to the îles d'Hyères Archipelago, also knows as the îles d'or (Golden Islands). The biggest of the three islands of the archipelago, Porquerolles is shaped like a croissant and is seven kilometers long by three kilometers wide.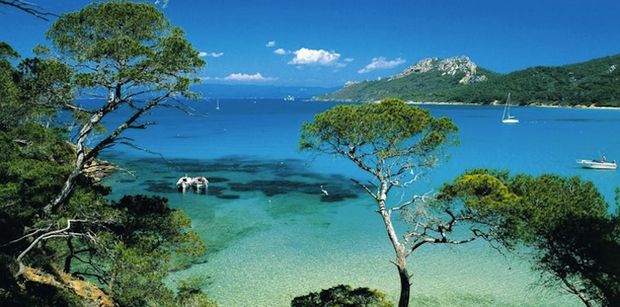 The superb charter yacht SOLONA based in St Tropez is only a stone's throw away from this wonderland. SOLONA accommodates up to nine guests in four cabins, and is ideal for cruising the coast and holidays around the French Riviera, Monaco and the Italian Riviera. She includes a health & fitness area, as well as a plethora of watersports & toys including a 4.2m Zodiac rib, SeaDoo Jetski, and Aqua glide, among other equipment. Her magnificent crew of five will ensure that your stay is above and beyond your expectations. She has a tremendous space on her flybridge to sit back, relax and take in the views of your delightful surroundings.
For all you food lovers out there, you will delight in tantalising your tastebuds at the restaurant 'L'Olivier' at Le Mas de Langoustier where head chef Julien de Goff has created heavenly dishes filled with Provencal and Mediterranean colours and flavours.  Inventive menus offer local fare with a gastronomic twist, giving clients beautiful creations they won't forget. Dishes range from local fish to more exotic combinations. The setting is serene and tranquil complementing this paradise.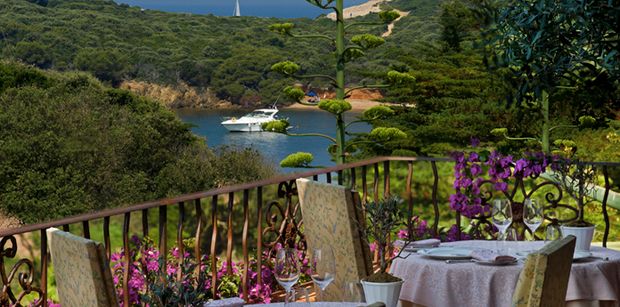 Please contact one of the team at Boatbookings now to book your charter for next summer to experience the best that the Riviera has to offer.