Mangusta have a new project up their sleeve. The latest member of their Oceano displacement line, designed by Alberto Mancini, will measure in at 42m and is absolutely stunning.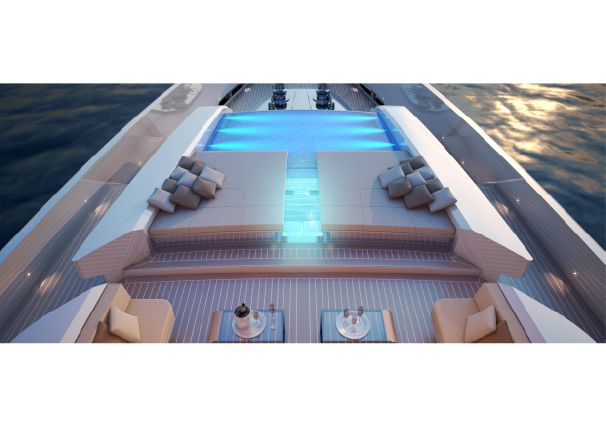 Mancini has tried to  incorporate Mangusta's identifying stylistic features into a 3 deck displacement yacht – the result is a modern and elegant boat whose proportions are expressed in a blend of smooth, cutting lines. Lavish features include an exquisite swimming pool with a continuous waterfall and glazed skylight on the bottom.
Painstaking care has been taken over the Mangusta Oceano 42?s lighting design. Natural light from the hatches will combine with the yacht's steel, glass and glazed surfaces to create an air of minimalistic transparency, enhanced by the beach club skylight on the external decks.
Nothing has been spared in the design of this beautiful boat – for a full virtual tour play the video below.