The Dodecanese Islands lie in a crescent chain along the Asian Turkish coast curving west towards Crete, and are suited to both motor and sailing yacht charters. A Dodecanese yacht charter vacation caters to a wide audience, they have rustic and rugged landscapes, clear blue ocean stretches and they are considered generally to be less touristy than the Cyclades and other parts of Greece. They are an eclectic mix of fantastic sailing destinations, enriched by a unique culture and turbulent history with each invading civilisation leaving their mark behind, be it the Persians, Athenians, Romans or Venetians.
What's more, with over 150 smaller islands of which only 26 are inhabited, there is a wealth of interesting areas and destinations to sail around on your luxury yacht charter that will provide something for everyone. Here is a suggested 7 day itinerary for chartering in the Dodecanese islands.
See here for more information on the Dodecanese islands.
Day 1: Embark from the island of Kos – one of the largest islands in this group, leaving behind  the stunning Nerantziá Castle at the entrance of the port. Start off slowly and head 15 nautical miles (nm) towards Kalymnos and Vathi Port or the Pserimos anchorage using the water toys you have on board to cool off in the azure blue Mediterranean waters.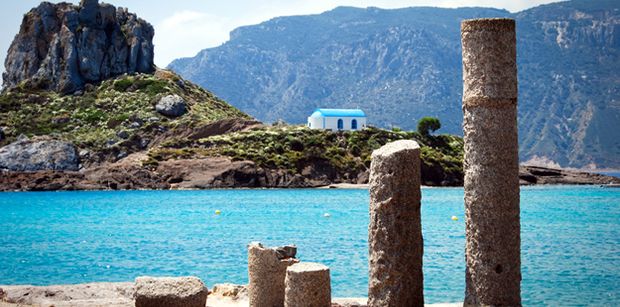 Day 2: From Kalymnos after having prepared a delicious breakfast, cruise 16 nm north towards Leros and Ayia Marina, taking in the sights and sounds of Greece and perhaps stopping off at one of the many golden beaches on the way and eating at a classic Greek taverna for some traditional food.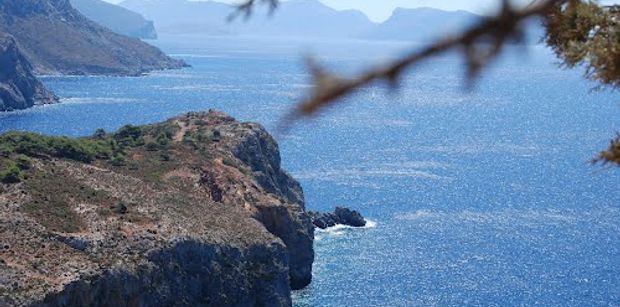 Day 3: After admiring the magnificent castles such as Brouzi and Castle of Panayia or the ancient churches scattered all over the island head out and swim in the many deep indented bays and go diving and explore the many shipwrecks on the seabed. Cruise towards the beautiful small island of Agathonisi also known as Gaidos (donkey) and anchor at Agios Georgios Port.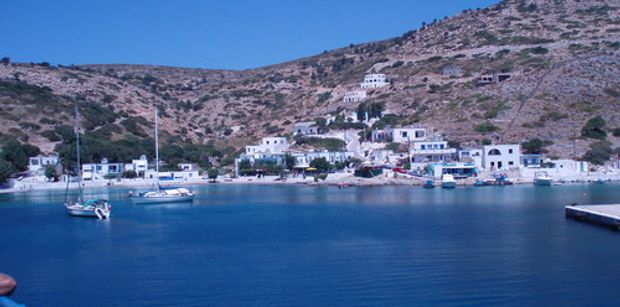 Day 4: Raise anchor and charter just 13nm from beautiful Agathonisi to Arki – Marthos islet and stop off in Augusta port for lunch and a swim. Then head out to Patmos island and Skala port that is just 10nm away to admire the spectacular beauty on offer. It was named a World Heritage Site by UNESCO in 1999 and a "Holy Island" by the Greek Parliament in 1981 and its traditional Greek atmosphere will provide charterers with an opportunity to relax and and replenish your energy in serene surroundings.
Day 5: On day 5 sail to Telendos or perhaps Emborios on Kalymnos Island which is 26nm from Arki.
Day 6: Sail past the west cape of Kos island to Palon or Mandraki port on Nisyros to visit the famous mephitic fumaroles and stop off again at some of the secluded coves and bays to really appreciate the unmissable natural beauty on offer. However if you are looking to really let your hair down the island of Kos is the place to do this in the Dodecanese islands. Check out the wide variety of clubs and bars on offer, particularly in Kos town.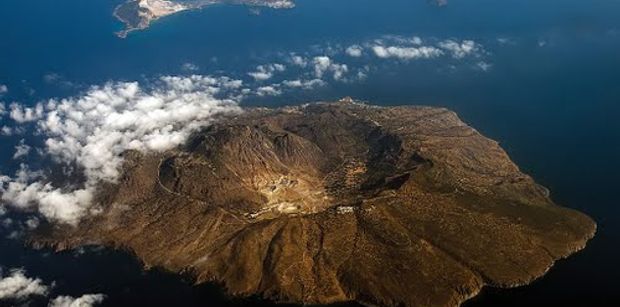 Day 7: On the final day of your weeks charter slowly make your way back to Kos to explore the treats that this town offers a little further.
Here at Boatbookings we are experts in our industry and know the yachts and the destinations like the back of our hand. We will leave no stone unturned in making sure we combine the yacht and the itinerary to ensure you have the very best possible charter.