Welcome to a series of blogs that will concentrate on exploring the world's best beaches
on your luxury yacht charter. The top beaches for 2013 were carefully selected by travellers on Trip Advisor and range from South Wales to South America. They voted Rabbit Beach on the Sicilian island of Lampedusa as this years favourite, providing visitors with Caribbean coloured waters, white sand and a unique setting. We all have our favourite hangout spots, so what does Rabbit Beach offer that others do not?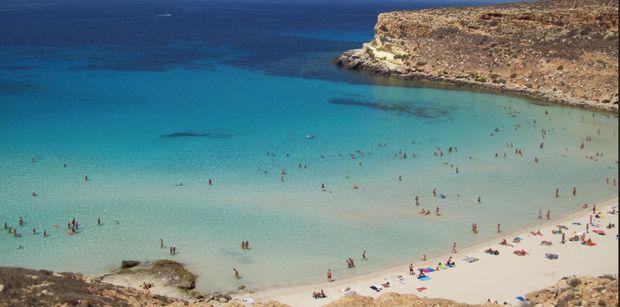 Lampedusa is the largest island in the Italian Pelagie chain and belongs to the Sicilian province of Agrigento, which also includes the smaller islands of Linosa and Lampione The island is found at the most southernmost part of Italy and is actually closer to Tunisia (70 miles) than it is to Sicily (109 miles). Historically, Lampedusa was used as a landing point and maritime base for the Greeks and the Romans on their conquests. Today, you will find agriculture, fishing and tourism as the islands main industries. Thanks to its geographical position, Lampedusa has hot dry summers and very little rain, with average temperatures of around 26 degrees between June and September.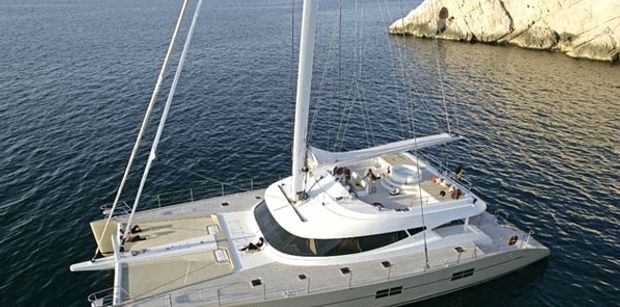 Chartering a luxury yacht around Sicily towards Lampedusa would be the ultimate way to explore the region in style. We would recommend the custom catamaran BLACK SWAN, which was formally known as RAFOLY. BLACK SWAN accommodates up to 8 guests in 4 modern staterooms, which feature great design features and furnishings. Her outdoor spaces are of the highest order, with a 6 person Jacuzzi on the flybridge, as well as outdoor bar and al fresco dining areas. She has an extensive list of water toys, including wake boards, seabobs and donuts. If you prefer to take things a little slower, make the most of the on board snorkeling and fishing gear, or simply swim in the crystal clear waters. If you fancy trying a new holiday destination, the area around Sicily will not disappoint and will leave you with unforgettable memories!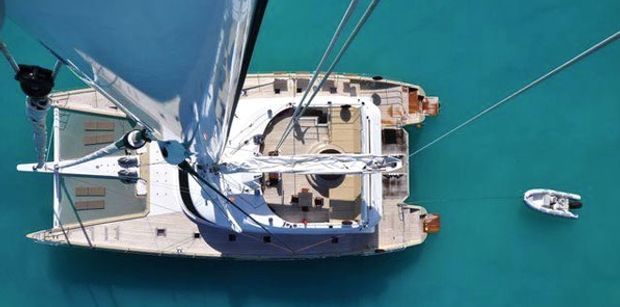 At www.boatbookings.com, we welcome everyone from sailing professionals to complete novices and will help you at every step of the way to make your dreams a reality. We have a team of highly skilled professionals who are extremely knowledgeable in their
destinations and will be able to help you with any questions you may have.
Watch this space for the latest industry show releases, news and gossip in the yachting world. If you liked the content on this page and our previous posts, please become a fan and like our Facebook page to receive up to date information on our publications. Follow us on Twitter and Google Plus too.