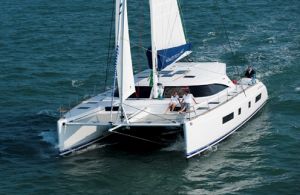 Following on from our recent post on the successes of Day 1 from this years Miami International Boat Show, this post will focus on the environmentally friendly luxury crewed catamaran, GREENBOAT 1. As the world continues to worry about climate change and carbon emissions, Nautitech have designed this brilliant 54ft catamaran that aims to prevent further damage to the environment.
GREENBOAT I accommodates up to 8 guests in 4 stunning cabins. Each cabin is
decadently appointed and matches light wood with soft furnishings. The build quality of this yacht is second to none and is in perfect condition. We have drawn up 3 reasons why you should charter this wonderful crewed catamaran:
GREENBOAT I has an excellent husband and wife crew who possess great experience of sailing, catering and hospitality. The chef / stewardess worked as a private chef for 6 years and will cook you the very best Caribbean seafood and meat dishes. If you are looking for a young, dynamic and can-do crew, then look no further. They will do everything in their power to ensure maximum enjoyment on your very special vacation.
This luxury crewed catamaran is now available for charters for this years Caribbean season. Based in Tortola, she is in the sailing capital of the world.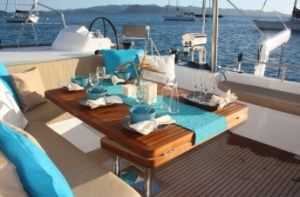 Graced with gentle tides and glorious winds and weather, the BVI is destined to provide you and your family with an unforgettable charter experience. She will finish the Caribbean season and is set to charter this summer in the South of France. She would make the perfect companion for charters around the magnificent Corsica and Sardinia.
You may think that all these green credentials on this brand new catamaran will cause the price to be extremely high. However, you will be delighted to know that she is priced competitively to other crewed catamarans of her size. Therefore, you are getting a brand new catamaran that is in perfect condition and provides no harm to the environment for the same price as a standard catamaran. Win! We look forward to your enquiries for this stunning yacht!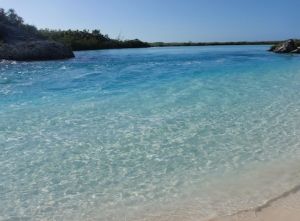 At Boatbookings, we welcome everyone from sailing professionals to complete novices and will help you at every step of the way to make your dreams a reality. We have a team of highly skilled professionals who are extremely knowledgeable in their destinations and will be able to help you with any questions you may have.
Watch this space for the latest industry show releases, news and gossip in the yachting world. If you liked the content on this page and our previous posts, please become a fan and like our Facebook page to receive up to date information on our publications. Follow us on Twitter and Google Plus too.