The exquisite beauty of the Croatian Riviera can sometimes be hidden in the shadow of its bigger cousins; the French and Italian Riviera. Yet it is one of the stunning yachting destinations in the Mediterranean. Croatia has an amazing 5,835km of coastline, of which 4,057km belongs to islands, cliffs and reefs meaning there is always a new cove, sandy beach or cave to explore.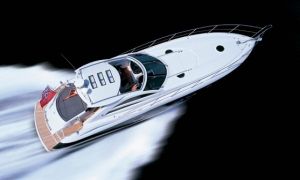 Why not charter the Sunseeker Portofino 53, PUPA II, a crewed luxury motor yacht that accommodates up to 6 guests in 3 cabins.  PUPA II is based out of the port of Split, home to the Palace of Diocletian and just one of many World Heritage Sites that are scattered through Croatia. Click here for a detailed itinerary on a proposed charter in the Croatian Riviera.
With a stylish blend of wooden panels and cream leather, it is beautifully fitted and you will be able to cruise the coast in this sleek and powerful yacht with a huge range of toys at your disposal. It boasts Bose HiFi and Ipod systems, air conditioning through-out, a Williams 325 jet 104hp, a wake board, water skis and snorkeling equipment so you can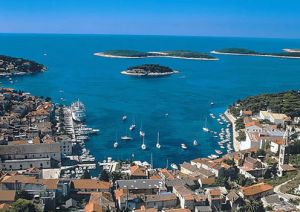 best appreciate the clear blue waters of the Croatian Riviera.
Warrick said: "We had an amazing time on the Portofino 53. The yacht was immaculate, perfect for our needs in size and specification. We said many times that we think we had the best looking motor yacht on the Adriatic! (except perhaps for the super-yachts!!)"
At www.boatbookings.com, we welcome everyone from sailing professionals to complete novices
and will help you at every step of the way to make your dreams a reality. We have a team of highly skilled professionals who are extremely knowledgeable in their destinations and will be able to help you with any questions you may have.Watch this space for the latest industry show releases, news and gossip in the yachting world. If you liked the content on this page and our previous posts, please become a fan and like our Facebook page to receive up to date information on our publications.
Follow us on Twitter and Google Plus too!