Following on from our recent post on exploring the relatively unknown Spanish Virgin Islands of Vieques and Culebra, this addition seeks to demonstrate a few more reasons why you should try this gorgeous destination for your next vacation. We have already seen that Vieques has one of the best bioluminescent bays in the world, but what else does this small island have to offer? If you're are interested in looking for your very own private beach, Vieques is the island for you.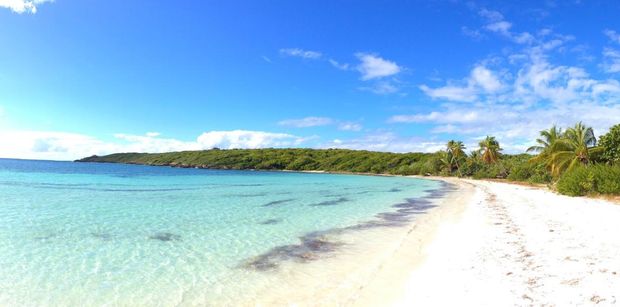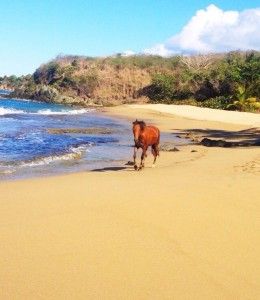 To the west of the typical Caribbean town of Esperanza, you will find a stretch of beaches that would make the perfect postcard. The beaches at Sun Bay provide guests with white sandy beaches, excellent snorkelling conditions and if you're lucky, you will have the opportunity to see one of the islands wild horses. However, we thought that the beaches past Navio in the National Reserve were some of the best on the island. Take a luxury picnic down to Caracas Beach and spend all afternoon soaking up the Caribbean rays!
If you prefer to
keep active on your vacation and think of yourself as an explorer, Vieques has so much to offer. From the old sugar mills to the forests which stretch into the former military areas, you are bound to find a host of exciting wildlife and walking trails which will fascinate you for hours. Why not head down to the Vieques' version of Stonehenge and see the islands most famous archaeological site. The site is located opposite Sun Bay and was the source of a corpse which is said to be around 4000 years old!
There is so much on this majestic island to keep you intrigued and fascinated for days and makes a great stop on your charter around the Caribbean. If you are looking for a vacation that includes fantastic weather, beaches, snorkelling and history, you really should try Puerto Rico. We recommend flying into San Juan and exploring the forts of Old San Juan.
Then you can head down to the eastern coastal town of Fajardo and pick up a stunning monohull or catamaran for your charters around Vieques, Culebra and beyond.
At www.boatbookings.com, we welcome everyone from sailing professionals to complete novices and will help you at every step of the way to make your dreams a reality. We have a team of highly skilled professionals who are extremely knowledgeable in their destinations and will be able to help you with any questions you may have.
Watch this space for the latest industry show releases, news and gossip in the yachting world. If you liked the content on this page and our previous posts, please become a fan and like our Facebook page to receive up to date information on our publications. Follow us on Twitter and Google Plus too.