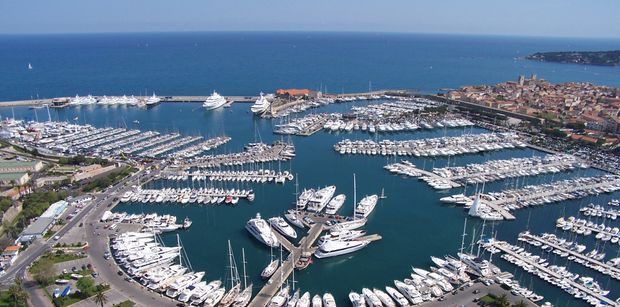 The French Riviera is one of the most popular yachting destinations in the world for a reason; simply it is among the most beautiful. Why not take CALYPSO, a brand new 2013 Princess 60 luxury motor yacht from Antibes to St Tropez for the day and best appreciate the beauty of the Le Cote d'Azur in both style and luxury! Start from Port Vauban in Antibes, home to Chateau Grimaldi – once a stronghold of the Monaco royalty – and to Pablo Picasso. From there, cruise past the beautiful Iles des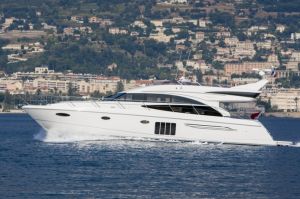 Lerins and long white beaches to St Tropez where you could dine at Club 55 – one of the most well known sea side restaurants in the area.
There is no better way to appreciate the South of France than in the elegance and luxury of CALYPSO. Accommodating up to 6 guests in 3 spacious cabins that combine both classic and contemporary elements, there is no better way to relax or entertain guests in complete comfort than here on CALYPSO, whose crew of two are always on hand to help ensure you have the very best experience.
Are you interested in chartering on the French Riviera? At www.boatbookings.com, we welcome everyone from sailing professionals to complete novices and will help you at every step of the way to make your dreams a reality. We have a team of highly skilled professionals who are extremely knowledgeable in their destinations and will be able to help you with any questions you may have.
Watch this space for the latest industry show releases, news and gossip in the yachting world. If you liked the content on this page and our previous posts, please become a fan and like our Facebook page to receive up to date information on our publications. Follow us on Twitter and Google Plus too.