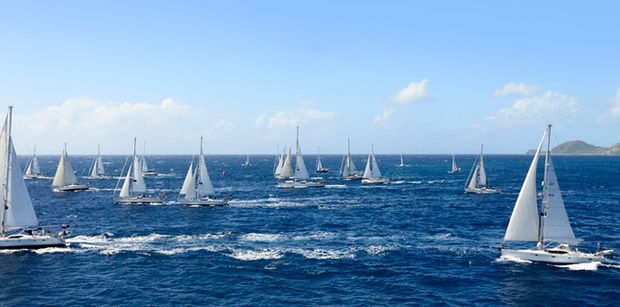 After two years worth of planning, the first ever Oyster World Rally has set sail on its 16 month adventure around the world. The rally was started in Fort Charlotte, Antigua by cannon fire, to celebrate Oyster's 40th Anniversary. The fleet of 28 prime examples will visit 31 magical locations on its journey around the world. These destinations include the Galapagos Islands, the Great Barrier Reef, Bali and Brazil; the expedition will be unforgettable for the sailors taking part. One of the sailors is Eddie Jordan of Formula One, who is generally found more at home at the Monaco Grand Prix.
If you're looking to charter a luxury Oyster sailing yacht, SPIRIT OF PHANTOM is a perfect choice. New last year, this Oyster 725 accommodates up to 6 guests in 3 cabins which are beautifully decorated. The interior design is simple yet classy, and it is spacious and bright. SPIRIT OF PHANTOM has a range of water toys and plenty of deck space if you want to make the most of the outdoors. Or venture inside to cool off, as she is fully air conditioned  and has a great range of films and music if you want to chill out. SPIRIT OF PHANTOM is available to charter this summer on the French and Italian Rivieras, so if you're looking for your holiday charter yacht, she is ideal.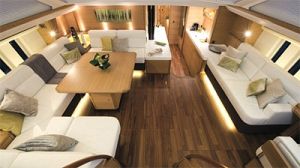 Are you interested in chartering? At  www.boatbookings.com, we welcome everyone from sailing professionals to complete novices and will help you at every step of the way to make your dreams a reality. We have a team of highly skilled professionals who are extremely knowledgeable in their destinations and will be able to help you with any questions you may have.
Watch this space for the latest industry show releases, news and gossip in the yachting world. If you liked the content on this page and our previous posts, please become a fan and like our Facebook page to receive up to date information on our publications.