Lürssen 126.2m OCTOPUS has come to the rescue yet again for a second time in 2012, with its crew helping a stricken sailor who had come into danger after damaging its sails.  They came across the 11.6m sailing yacht, Sequel, whose crew had activated a 406 MHz Emergency Position Indicating Radio Beacon (EPIRB) 645 miles south-west of San Diego, California. Octopus' crew had earlier in the year conducted a search for a missing plane, whilst cruising in the Pacific Ocean. Lürssen yachts are normally associated with cutting edge design, luxury and elegance and not sea rescue!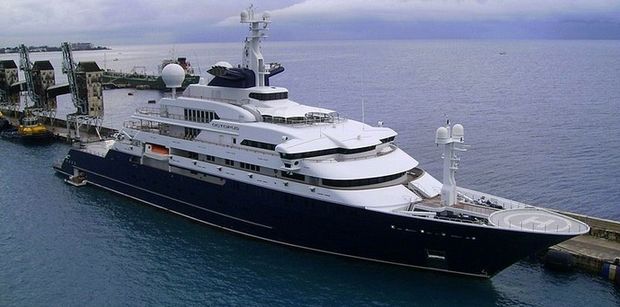 S/Y Sequel was on its way to Catalina when its sails were damaged, rendering it helpless and prompting the US Coast Guard to request Octopus to assist the damaged yacht, as an Amver participating vessel. Amver is a US Coast Guard-sponsored ship reporting system for the assistance of vessels in distress. According to the Amver blog, Octopus arrived on the scene within three hours. The blog continued:
'Octopus' embarked a 37 year old passenger from the sailboat and transferred 80 litres of fuel, food, and water to the skipper of the 'Sequel' who was refusing to abandon his sailboat. The sailboat was only making four knots but the skipper insisted he could make the voyage to California.??The passenger embarked on 'Octopus' was complaining of stomach pains and was treated by nursing staff on-board the megayacht. 'Octopus' disembarked the survivor in Honolulu.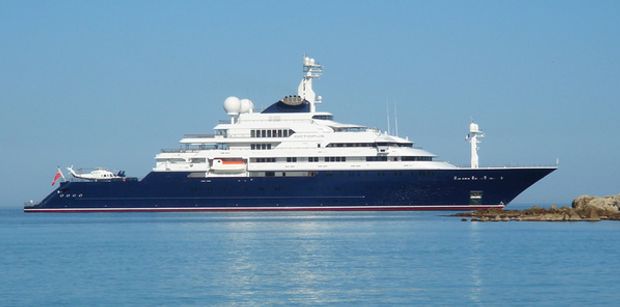 Watch this space for the latest industry show releases, news and gossip in the yachting world. If you liked the content on this page and our previous posts, please become a fan and like our Facebook page to receive up to date information on our publications.