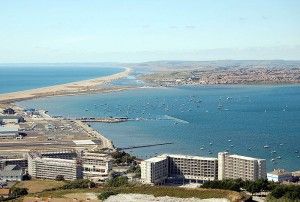 Yesterday, 12/12/2012, the result of the bid to host the 2016 Vintage Yachting Games was announced. The Games are to be held at the Weymouth and Portland National Sailing Academy (WPNSA), which has already proved itself as a fantastic venue during the summer as it is where the London 2012 Olympic Games sailing took place. The English club beat competition from German, Romanian, Swedish and French clubs to win the bid, as Weymouth demonstrated that it has the capacity to hold the predicted 650 competitors.
The first edition of the event was held in 2008, created in 2006 as a means of maintaining discontinued Olympic events; the Vintage Yachting Games offer an 'after-life' for the yachts which are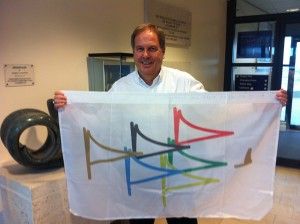 no longer used in the games and also gives former Olympic sailors the chance to return to the water and show off their skills, as they can longer compete in these classes in the Olympic Games. In 2016 the Vintage Yachting Games will celebrate over 90 years of sailing in the most recent Olympic sailing venue, which could not be a better place to host the games. The games will see the return of traditional models such as the Flying Dutchman and Tempest, and the venue can also cater for the largest of the categories, the 5.5m keelboat.
The location is also brilliant for housing all the competitors and spectators, as it is already visited by many as a popular sailing venue, with fantastic views across Weymouth bay to the small island of Portland. Portland Harbour and Weymouth Bay have been accredited as some of the best sailing waters in the world, which are directly accessible from the Weymouth and Portland National Sailing Academy, host to world-class facilities. In the closing ceremony of this year's Vintage Yachting Games, held at Lake Como, Italy, they announced that the WPSNA was to be the venue for the 2016 games, and the club accepted the handover of the Vintage Yachting Games flag.
If this has tempted you to try sailing in British waters, please look at our United Kingdom Yacht Charter Guide. Watch this space for the latest industry show releases, news and gossip in the yachting world. If you liked the content on this page and our previous posts, please become a fan and like our Facebook page to receive up to date information on our publications.