Whether you're touring around the BVI on a Catamaran, or to the Bahamas on a luxury super-yacht, make sure you're prepared with these  8 must-have gadgets. Whether functionality is your main criteria or you just fancy the latest quirky gizmo, we give you the lowdown on next year's top ten exciting gadgets:
If you are embarking on an intrepid voyage or you think you might be away from a power socket for several days then the Pebble Portable Charger is the ideal travel accessory.  Retailing at only £39.99, this heavily anticipated gadget has enough power to charge your phone 4 times over.  This serious and essential bit of kit can charge anything from an iPhone, iPod to any other USB-friendly gizmo.  What's also great is that it is compact, highly functional and will even tell you how much charge you are on.
2. Breitling Transocean Chronograph
Wherever you are in the world,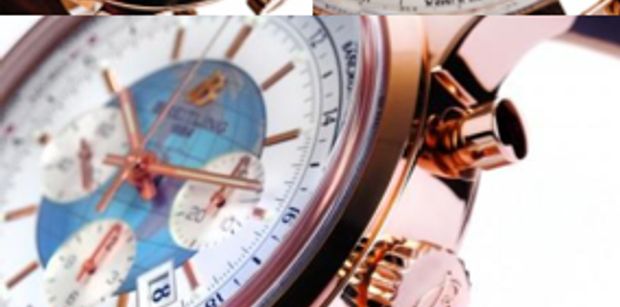 don't lose track of time.  Breitling's stunning Transocean Chronograph Unitime 18-carat Rose Gold Chronograph watch is an indispensable travel gadget.  This luxury Swiss watch made by watchmaking supremo Breitling reinstates their reputation as a leading luxury Swiss watch brand.  This timepiece is a harmonious marriage of spectacular engineering, exquisite design with the finest materials.
The most exciting feature of this watch is its ability to show the time in all 24 time zones at the same time, an innovative and highly practical characteristic.  Made from Rose Gold this watch oozes luxury and sophistication.  It is also made with 56 jewels, has a minimum power reserve of 70 hours and glare-proof scratch resistant sapphire crystal as well as being water resistant to 100 metres-perfect if you are going sailing or scuba diving.  The Unitime has a stunning brown crocodile leather strap with a rose gold pin & buckle.
3. Apple iPad
An iPad.  I know it might be a cliched option but there is a reason why Apple remain at the forefront in terms of technology as their extensive portfolio of gadgets and gizmos are not only exciting and practical but also affordable.  The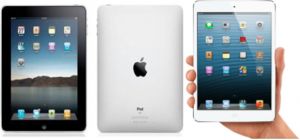 key features of the iPad are the truly wondrous, crystal clear display, the processor, the cameras and the wireless connection.  All these features work together to create a magnificent experience for the user and with 10 hours battery life, this will give you ample quality time with your Apple gadget.  Discover a world capable of so much more than you ever imagined.  With so many exciting features built-in, watch a movie, read your favourite newspaper, magazine or even a best-seller, send messages or check your emails – the options are endless and with over 275,000 apps to choose from, there is something for everyone.
If the iPad is too big for your liking then the iPad mini has all the same features of its counterpart but is more compact, fitting into the palm of your hand.
 4. Izzi Orbit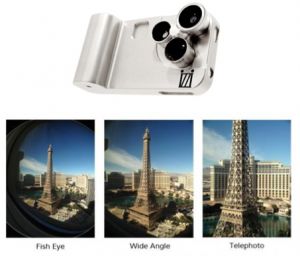 Transform your iPhone with an Izzi Orbit.  This state of the art camera accessory is the latest and greatest way to jazz up your iPhone.  It features 3 lenses: the Fish Eye, Wide Angle and Telephoto options to enable you to create an extensive and diverse portfolio of images.  These skillfully crafted lenses will revamp your iPhone in no time allowing you to take high quality, wide, super zoomed photos, quirky angles and dramatic perspectives.  The newest addition to iPhone photography and a must-have travel accessory, invest in an Izzi Orbit to ensure you capture the greatest moments of your holiday.
Author Bio
Fraser Strand is an avid technology writer with a passion for traveling and sailing around the world. On his own blog (UK Gadget Review) he writes about luxury watches, premium sailing gear, and innovative technology.