For anyone looking ahead to plan a yacht charter on the French Riviera at the end of the summer, what could be better than chartering from St Tropez during one of the most distinguished Regattas of the season? Les Voiles de St Tropez is the final yachting event of the high season on the Cote d'Azur. It is truly a spectacular culmination of a summer packed with exciting seasonal events such as the Cannes Film Festival and the Monaco Grand Prix.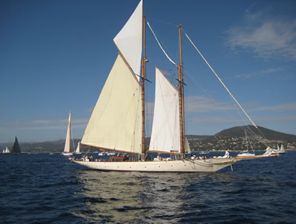 For one week in October the port of St Tropez draws yacht enthusiasts from all corners of the world to marvel at the hordes of traditional sailing yachts which fill the marinas. St Tropez is the perfect port for this one-off gathering of the finest in classic sailing boat design. Famous for being a playground for jetsetters and millionaires, St Tropez is a beautiful and historic location and a fitting setting for this prestigious event.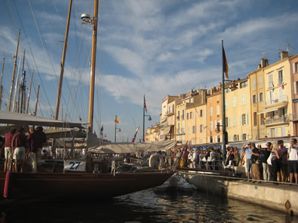 The visual spectacle of so many stunning sailing yachts lined up in this world-renowned port is truly a site to behold. From the 1st – 5th October 2012, St Tropez is the place to be for anyone interested in both classic and modern yachts. Soak up the excitement in the air during this festive week by chartering a yacht from St Tropez, and enjoying the best the town has to offer with a gourmet meal at the famous Club 55 restaurant, or a day relaxing on Pampelonne Beach.
If you would like to charter a yacht from St Tropez please see our St Tropez yacht charter guide or see the Yachts for charter in St Tropez.