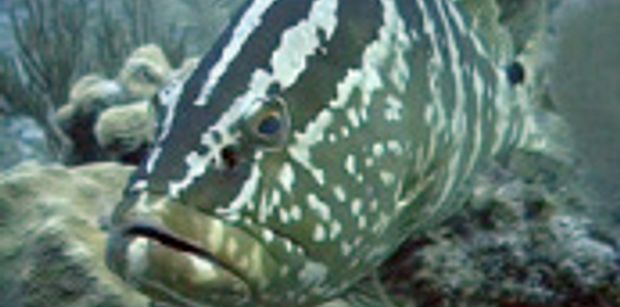 Grouper are normally solitary and territorial, yet during the winter full moons grouper travel together to spawn. Wherever spawning aggregations sites have been recorded throughout the Caribbean fishermen have also aggregated, resulting in endangerment to the species and the present dormancy of one-third to one half of these sites.
In the winter of 2002, REEF launched the Grouper Moon Project in the Cayman Islands to observe the Nassau grouper spawning aggregation off the western tip of Little Cayman. Renowned marine artist and conservationist Dr. Guy Harvey, with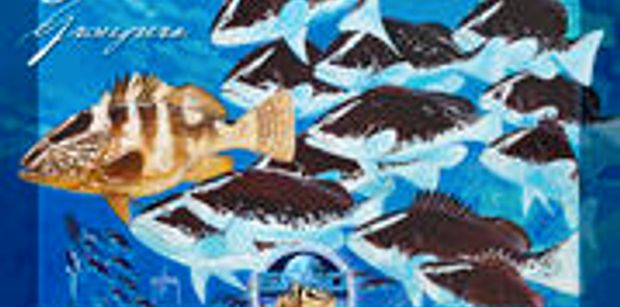 videographer George Schellenger, joined the Grouper Moon Project team in 2011 to document ongoing research. They spent seven days in the field with scientists from REEF, the Cayman Islands Department of the Environment, and Oregon State University.
This September, their documentary "The Mystery of the Grouper Moon", premiered at the Harquail Theatre on Grand Cayman. Inspired by his time underwater with the grouper, Dr. Harvey also created a painting of the aggregation that is featured on the documentary promotional poster. The original artwork will soon be available for purchase, with all proceeds going to REEF to support the Grouper Moon Project.
REEF is a non profit organization dedicated to grassroots marine conservation programs. REEF partners with dive shops, dive clubs, individuals, and other organizations worldwide.
For information on dive charters to destinations hosting REEF field stations please follow this informative link to Caribbean Yacht Charter.