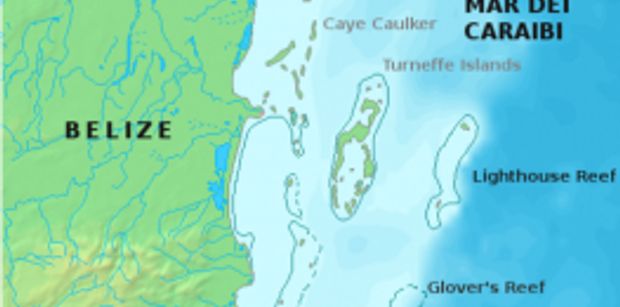 The crew on board power catamaran Aventure 46 has years of experience exploring southern Belize above and below the water line. These local experts have devised an itinerary to thrill divers, snorkelers and fishing enthusiasts of all ages and abilities.
Day one: Arrive in Placencia, an unassuming tropical village rumored to have been founded by 17th century English pirates. Stroll down the one-mile concrete sidewalk, the main street for Placencia Village, to explore village accommodations, restaurants, bars, and gift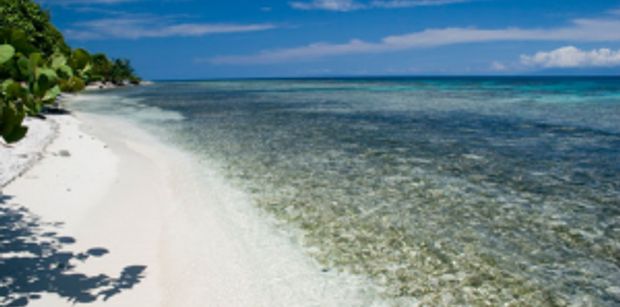 shops, nestled under swaying palms among wooden residences built on stilts. You will share the distinction of walking down the narrowest street in the world, according to the "Guinness Book of World Records."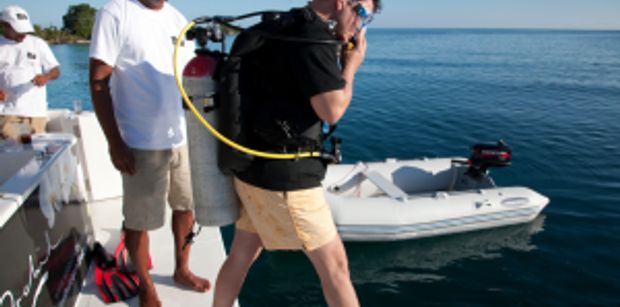 From Placencia cruise to South Water Caye Marine Reserve, a spectacular diving, snorkeling and fishing site located off the shores of a picturesque coral island of sparkling white sand beaches lined with coconut palms. The reserve, also a World Heritage Site, features shallow coral reefs and coral mounds that extend outside of the barrier reef to the vertical walled drop off. Large marine life including sharks, turtles and eagle rays, as well as a kaleidoscope of inquisitive smaller fish, abound in these crystal clear waters. This is an idyllic anchorage for a serene night.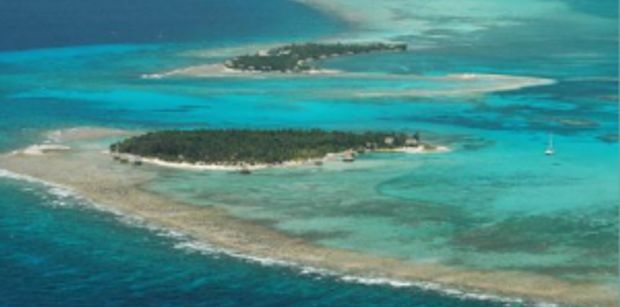 Day two: Gladden Split and Silk Cayes Marine Reserve is located on the central area of the Barrier Reef and is notably the best-developed continuous reef due to its elevation, excellent water quality and modified waves. The Silk Cayes are comprised of three very small islands, North Silk, Middle Silk and South Silk. Loggerhead turtles, rays and nurse sharks frequent this area and the beaches on these islands are breathtaking. If the weather permits, spend the night at these islands.
Day three: Ranguana Caye offers world class diving and offshore fishing that is second to none. Troll for Wahoo and King Mackerel at the drop off or dive along the walls where tube sponges stretch up to the height of a man. Moving along the wall at 55 feet is a magical drift dive with the wall to one side and the coral to the other. Spend time on the beach fishing for bonefish or snorkeling just offshore.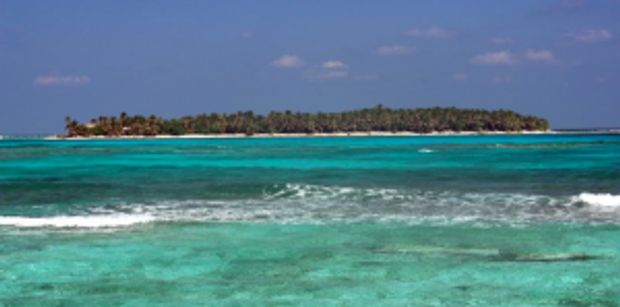 Day four: Cruise to Glovers Reef Atoll, the southernmost of Belize's offshore atolls, it is considered to be one of the richest tropical marine environments in the entire Caribbean Sea. John Glover, its namesake pirate, used these remote islands and reefs as a base to raid Spanish merchant ships. The site was designated as a World Heritage Site in 1996 and is renowned for the clarity of the water and profusion of marine life. This area is a superb place to anchor overnight.
A yacht charter in Belize is sure to spoil guests with incredible underwater visibility, teaming marine life and breathtaking beauty. The Belize Barrier Reef is part of one of the largest coral reef systems in the world and deserves prominent ranking on the bucket list of every snorkel, dive and fishing enthusiast. The crew of the Aventure 46 cordially invites guests onboard for the experience of a lifetime.
Please follow this helpful link to view additional destination information and an enticing array of Belize Charter Yachts.