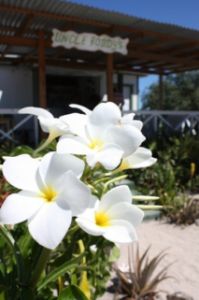 Rodman George of Uncle Roddy's Beach Bar in Barbuda, listed among the Top 20 Beach Shacks in the Caribbean, will commemorate Princess Diana in a local ceremony.
Roddy's Beach Bar, owned by renowned bartender Rodman "Roddy" George, opened its doors in 2005 to become legendary among yachtsmen sailing the Leeward Islands. Uncle Roddy's Bar is steps from a pristine, white sand beach with magnificent views of neighboring islands Antigua, Montserrat, St Kitts, and Nevis.
An abundance of lobster, expertly prepared, and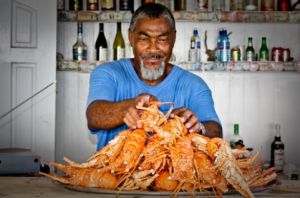 signature cocktails have provided the foundation for the growing fame of Uncle Roddy's, recently rated one of the Top 20 Beach Bars in the Caribbean by Conde Nast Traveler.
George worked at the exclusive K Club as a bartender before opening his own place. Among the many famous guests at the resort the most celebrated was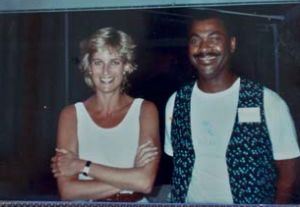 Princess Diana. In her honor and commemorating what would have been her 50th birthday, Barbudan residents have elected to name a beach after her.
Councilwoman Dorcas Beazer commented, "We were honored to host Princess Diana on her many visits to Barbuda, and I believe that it is people like Uncle Roddy and the hospitality and laid back charm of Barbudans that inspired her repeat visits to Barbuda."
Proprietor Rodman George will join Governor General Dame Louise Lake Tack,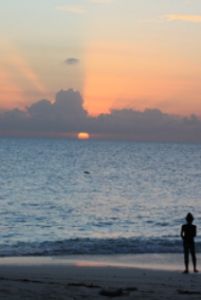 local Barbudan officials and residents in lighting a flotilla of 50 lanterns to signify the hope, peace and harmony that Princess Diana brought to Barbuda and to help spread her spirit of humanity via the ocean to the rest of the world. For persons who cannot attend the ceremony, their messages will be carefully placed on lanterns and floated off in the ensemble.
Uncle Roddy's is located on the beach front known as The Coral Group Bay. Anchor by Coco Point and tender west along the shoreline until you spot the rooftop of the beach villa adjacent to the property. Or telephone 1 268 785 3268 for a lift.
Here is a link to useful destination information for Caribbean Yacht Charter.