In the British Virgin Islands the locals and lucky yachtsmen savor autumn flavors with a unique Caribbean flair. At the Bitter End Yacht Club seasonal fare includes Mrs. Bain's scrumptious pumpkin soup, and the chef is kindly providing us with her special recipe.
Mrs. Bain's Pumpkin Soup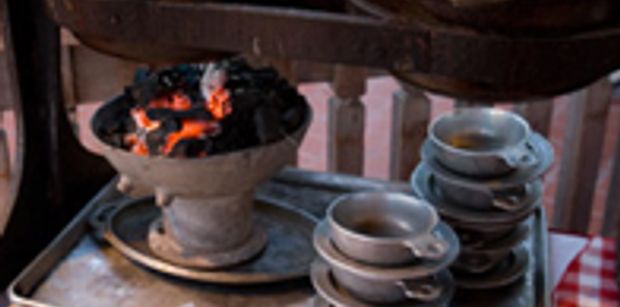 Ingredients:
1 chopped onion
5 celery stalks, sliced
2 carrots, sliced
5 pounds fresh pumpkin
1-teaspoon beef base
1-teaspoon chicken base
2 cloves of garlic
1-teaspoon cinnamon
1-teaspoon black pepper
1-gallon water
Preparation:
Peel the pumpkin, cut into pieces and steam until tender.
In a large pot, place the pumpkin, and remaining ingredients in the water and boil until very soft. Remove from heat and let cool. Once the soup has cooled enough to handle, place in a blender and puree. You might need to do this in batches.
After pureeing, pour though a sieve to take out any lumps. Adjust seasoning to taste; add a dollop of sour cream, if desired. Enjoy!