With a record breaking fleet of 39 megayachts, the 2010 St. Bart's Bucket has come to a close. At the end of it all, it was the J-Class Ranger that took the 2010 Bucket. John Williams and his crew raced consistently and well, earning a well-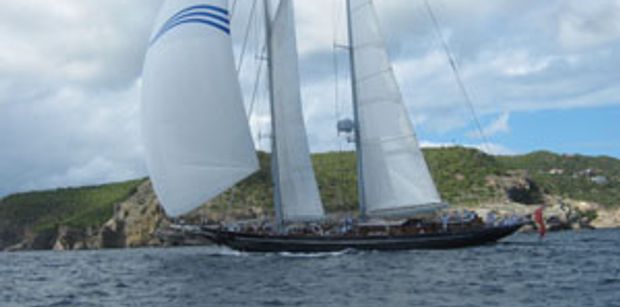 deserved victory. Second place belonged to the Perini Navi Andromeda la Dea (which you can charter through Boatbookings.com), with the Perini Navi P2 in third place overall.
The sailing and the shore side activities were of the customary caliber. Conditions included sunny skies and fluky winds from 10-15 knots. Shoreside festivities included a yacht hop on Friday night, Bucket Bash on Saturday and Awards Presentations on Sunday.
Though St. Bart's has long been considered the playground of the rich and famous, the local communities are solidly behind the bucket regatta. President Bruno Magras greeted the crowd at the Awards Presentation on Sunday to thank participants and invite them all back next year for the 25th anniversary of the bucket regattas.