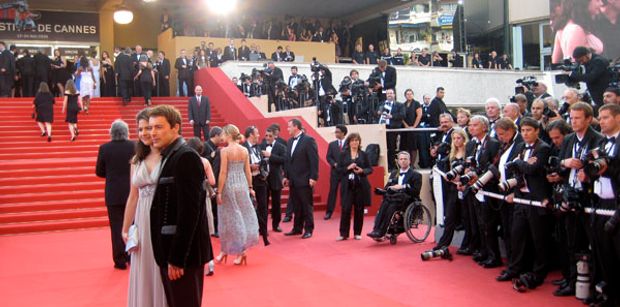 Traditionally, the Monaco Grand Prix overlapped with the  final weekend of the Cannes Film Festival. So if you were interested in attending both, you were in a mad scramble up and down the Cote d'Azur coast to get to all the events you wanted, and invariably you'd miss several.
This year, however, the Monaco Grand Prix has been moved to the weekend before the end of the Film Festival 13 to 16 May 2010. The Cannes Film Festival will be held 12 – 23 May 2010 – so there will be plenty of premieres and parties to attend, but there won't be a conflict on the final award night.
So, this year, you have a chance to really experience both events to their fullest – charter a yacht starting on the 13 to watch the warm ups and time trials and experience Monaco at its best, and then move over to anchor in Cannes to attend the movies and events, hob nob with the stars, and be there on the final night when the winners are announced!  Throughout, you can use the wifi and business facilities aboard your yacht to keep up with the office, and plan some client entertainment events to fully profit from this festive atmosphere!
Read more about Chartering for the Cannes Film Festival and the Monaco Grand Prix – we have extensive information about the events, yachts available and how to go about chartering for these events.  And please contact us for a free proposal about how to enjoy these glamorous events!
If you can only make one of the events, the good news is that there should be a better selection of yachts for each event, because there will not be such a crush of demand for the one weekend.