MIPIM Yacht Charter Guide | Cannes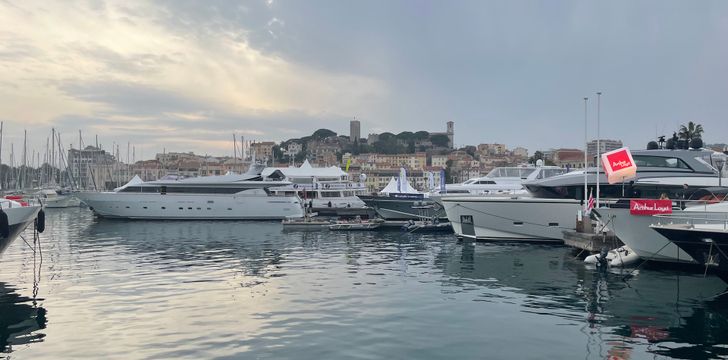 Charter a luxury yacht and attend the internationally-renowned MIPIM event in Cannes on the French Riviera
About MIPIM | Yacht Charters at MIPIM | MIPIM Charter Types | Yachts for Charter | Next steps
MIPIM 14 - 17 March 2023
MIPIM is an internationally renowned networking event welcoming the most influential players from all global property sectors to Cannes, for 4 days of networking events, conference sessions and exhibitions every March at the Palais des Festivals. For the ultimate base and networking platform to entertain clients, boost brand awareness and reward employees in unrivalled luxury and the utmost exclusivity, charter a luxury yacht with an expert crew dedicated to delivering an extraordinary onboard experience in Cannes' Old Port on the French Riviera.
Chartering a motor yacht for MIPIM can help to boost your company's exposure on an international stage. Here at Boatbookings, we have years of experience in finding and recommending the right yacht for your company, securing a valuable berth and planning your dinners, events and cocktail parties. We also have a local office, enabling us to be on-hand at every stage. Boatbookings has a wide variety of event yachts and day boats to fulfil all of your MIPIM entertainment, accommodation or events needs.
To ensure you secure the ultimate boat and the best berth in Cannes, we suggest planning your MIPIM yacht charter at least 10 months in advance. Most companies book their boats for the following year at the end of the conference, and by November there is a waiting list for the port, for the following March. Contact our Charter Experts to begin planning ahead to MIPIM 2023.
---
Yacht Charters at MIPIM
The formal program takes place in the illustrious Palais des Festivals - the main convention center in Cannes where the Film Festival is also held. The Palais is right next to the Old Port of Cannes and it is a long standing practice to charter a Super Yacht and use it to attract and entertain clients. It is an impressive sight to see many of the world's most opulent Super Yachts lined up along the Jetée Edouard Albert, adorned with the branding of the show's exhibitors.
However, yacht charter at MIPIM is not restricted to Super Yachts at the port. Exhibitors and Show Attendees book yachts for a range of purposes, from accommodation, to entertainment yachts for parties and meetings of 10 to 100!
---
MIPIM Yacht Charter Types
Entertainment Charters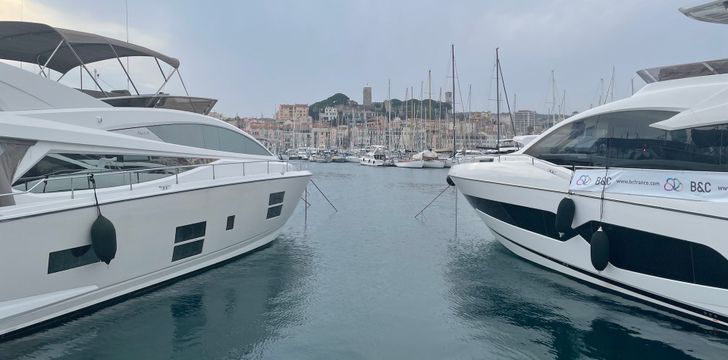 The most impressive way to gain exposure for your company at MIPIM is to charter a large yacht that is suitable for entertaining and apply for a berth. Your brand becomes associated with the class and elegance of Super Yachts.
These spacious and luxurious yachts are ideal for hosting events, parties or team building activities. Their lavish interior and generous exterior provide the perfect platform for meetings or social events. A Super Yacht is the ultimate way to impress and reward clients and employees. Spaces are limited and competition is fierce. To gain your spot, you will need to book your charter early (ideally right after the show in March, but well before the cut-off in September) and get the extensive application into the Port Authority. We will work with you to put in the application to the Port Authority in Cannes and obtain all of the paperwork. Berths are given out on a first come first served basis, so don't miss the boat.
See our Guide on Securing a Berth in Cannes
Event Charters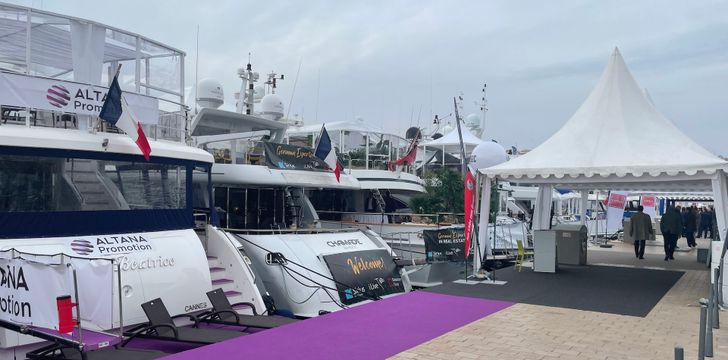 If you just want to put on a flashy event for your customers, you might consider chartering a yacht for just a day.There are some amazing yachts that specialize in events, and are happy to work with you to accomplish any event objective. These boats can be anchored or cruise around the Riviera, depending on your preferences.  Note - if you will be cruising with more than 12 people, the boat requires a special license due to safety regulations. We can recommend which boats are suitable for this kind of event.
Chartering for Accommodation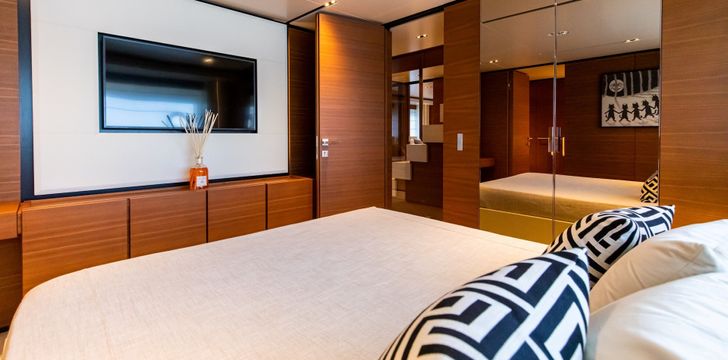 Cannes hotels fill up every year more than 6 months prior to MIPIM, and often attendees are forced to commute from Nice or other nearby towns. Instead of wasting time on the heavily congested roads, each year many of our clients choose to stay on a boat (sail or motor). That way you're situated right in the middle of the show for a very reasonable price. You can stay in the Old Port, just near the Palais, or Port Canto on the other end of the Croisette near some of the most exclusive night clubs.
Day Charters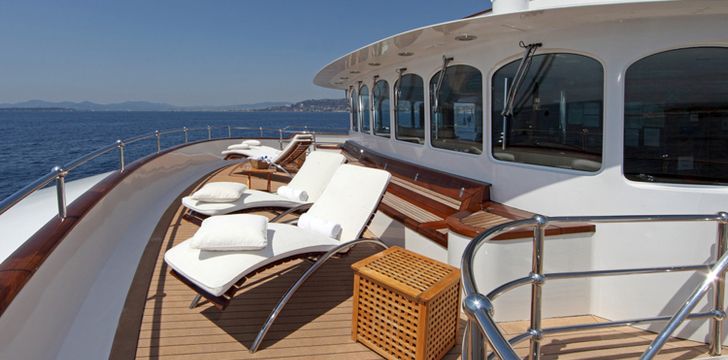 A yacht charter needn't be a week long to make an impression, one day will suffice! If you want to entertain a small group or just get away from it all and cruise the French Riviera, we can easily arrange that! Boats starting at €2000 can be rented quite easily and we'd be happy to recommend a suitable itinerary, such as to St Tropez or Monaco. Furthermore, a day charter is a perfect venue for a meeting. Charter a luxurious motor yacht for a day to get employees out of the office in stunning surroundings where you can get creative and motivated together on your memorable day out on the water.
---
Next Steps
Ready to make a splash at MIPIM? Boatbookings will find you the perfect yacht, do all the paperwork, and help you with event planning, provisioning, private jet hire and anything else you need. Email us and we'll take care of the rest as your personal Charter Expert.
Other Articles of Interest
Charter destinations