Azores Sailing Charter | Faial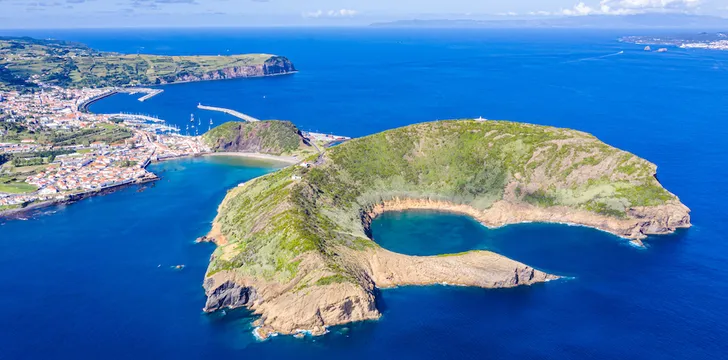 Overview
Faial island (38° 36 ́N, 28° 30 ́W), located in the
Azores
, holds a long-standing relationship with the Maritime industry. From Atlantic crossers to sea wildlife watchers Faial Island offers an eclectic mix of modern and prehistoric cultures. The main marina, located in Horta is where most
bareboat charters
will start from and are perfectly situated amongst the central archipelago, providing excellent access to both the western and eastern islands.
Horta Marina
is extremely protected from all directions guaranteeing you a good night's sleep! The town of Horta is set up in the hills overlooking the marina, its in the perfect position to watch the sunset behind Pico Island. Once starting, or ending your charter in the
Azores
, remember to paint a mural on the sea wall to ensure a safe passage! Faial Island boasts some incredible walking trails that circumnavigate the famous volcanos! 
Azores Bareboats Azores Sailing Guide

---
Map
Must-see: 
> The Calderia Volcano and Capelinhos Volcano
The Calderia and Capelinhos Volcano is a breathtaking monogenetic volcanic field - monogenetic means that it will only erupt once. Incredibly, its irruption lasted over 13 months!  
> Watch the sunset from the Marina in Horta, with the Island of Pico as a backdrop
This is a definite must-see. Not only does it provide the perfect backdrop for your storytelling, it's also the perfect time to reflect on your charter, and start planning on your next!
> Gin and Tonic at Peters Cafe Sport 
Need I say anymore?!