Azores Sailing Yacht Charter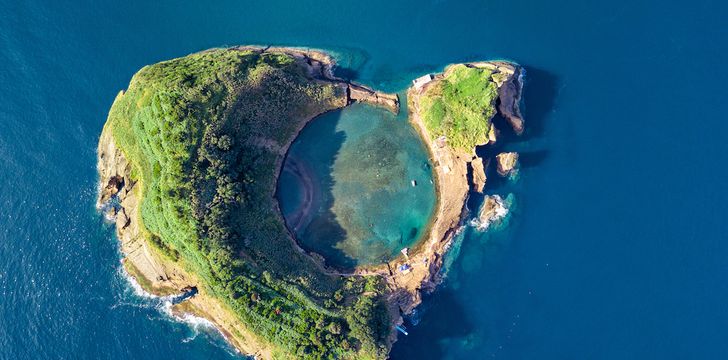 Those who enjoy being submerged in nature and have an adventurous spirit are perfectly suited for chartering in the Azores! This archipelago located roughly 1,400 miles west of mainland Portugal, boasts 9 exquisite, prehistoric islands ready for you to explore. The islands make for adventurous sailing charter during March April May time, with the seas being relatively flat during July and August - perfect for families looking to escape the crowded Mediterranean. 
The seas are rich with wildlife, including the resident Sperm Whales, Blue Whales, Humpbacks, Orcas, Dolphins and more! It would not be uncommon to see whales or Dolphins on your charter - there is nothing more special than sailing along with whales and dolphins! The seas around the Azores are rich in plankton, which makes the Azores a perfect pit stop for the migrating animals! 
Thinking about crossing the Atlantic? Test out your skills here! These islands create a safe environment for you to test your sailing ability, giving you an opportunity to check whether you are ready for the crossing. 
The Azores are easily reachable by plane from both sides of the pond. Direct flights from Boston and London make this corner of paradise easier to get to than you may have first thought! Flight times from the UK are roughly 4 hours, flights from Boston are just under 5 hours. 
Interested in finding out more about the Azore? Contact us here!