Bareboat Yacht Charter FAQs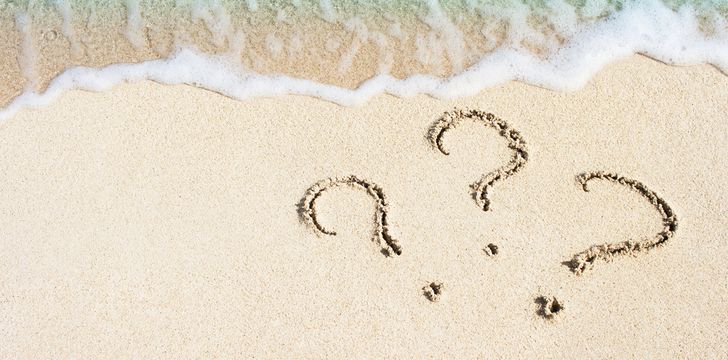 Bareboat Yacht Charter Frequently Asked Questions
Do I need a license to rent a bareboat?
Can I charter a boat without any sailing experience?
I have sailed before but don't feel confident to charter. What are my options?
Can I choose my skipper?
Do I need certification if I charter bareboat?
Does the skipper sleep onboard? 
Do I have to feed the skipper?
Once I book a charter, how do I pay?
How can I trust that the boat will be there when I arrive and my payments will get to the owner?
See also our Yachting Glossary for an explanation of many boating and sailing terms
---
Do I need a license to rent a bareboat?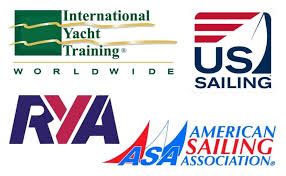 In most countries, you are required to have an internationally recognised sailing/boat license through schools such as an ASA,  RYA or an ICC (International Certificate of Competence). In countries such as Croatia, you are also formally required to hold a radio (VHF) license. Alongside these licenses, in the Mediterranean, a detailed and up-to-date sailing resume may be required for a boat rental (sailing resumes are typically used in the Bahamas/Caribbean and America where licenses are not necessary. For small motor charters, a powerboat level 2 certificate is sufficient. The licences are obligatory and prove that the charterer has undertaken training and has every necessary boating skill to manage a vessel safely. If you are unsure whether or not your license is sufficient, be sure to send it to your broker before booking the boat. Sometimes, a license obtained in your home country can be converted to an ICC for use in the Mediterranean waters. Again, be sure to contact your broker if you are unsure about this.
In the Caribbean, the Bahamas and North America, a license is not specifically required. You simply need to fill out a sailing resume and only charter a vessel that your experience permits. If you have never sailed a catamaran before, we recommend chartering a monohull to avoid complications. Unlike the Mediterranean, the Caribbean is tidal with stronger currents and more complicated sailing grounds, as such, if you do wish to charter in the Caribbean, please ensure you have the relevant tidal experience.
---
Can I charter a boat without any sailing experience?
If you have a burning desire to spend your next vacation on the water but lack the sailing experience, there is the option of chartering a bareboat and adding a skipper. This option allows you to have an incredible time on the water in the capable hands of a trained professional. You will also learn the ropes of sailing this way. Each of our vessels is available with a skipper option. Please note: the skipper will be your port of call for sailing, navigation, top tips and liability. The additional benefit is that they know the hotspots and the sailing conditions like the back of their hand.
---
I have sailed before but don't feel confident to charter. What are my options?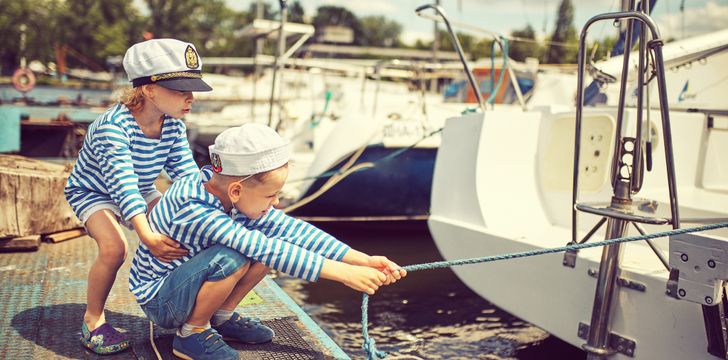 If you do not feel confident to charter a vessel we strongly recommend that you add a skipper to your charter for safety and relaxation purposes. If you are just slightly out of practice, there is the option of adding a skipper for the first couple of days of the charter which can provide you with a good opportunity to refresh your skills and the confidence to navigate safely.
What does a skipper do?
A skipper will handle the boat for you, recommend routes, places to visit and make your holiday as relaxing as possible; if you wanted to have a go at sailing yourself but don't have as much experience, then this would be recommended as an option. You will have to factor in the skipper will take up a bed and need to be fed, however!
Click here for more on Bareboat Chartering
---
Can I choose my skipper?
Skippers are allocated independently and are not linked to any boat in particular. They usually speak English and have sufficient knowledge of local restaurants, cultures and navigation areas to ensure that you have a great week onboard.
---
Do I need certification if I charter bareboat?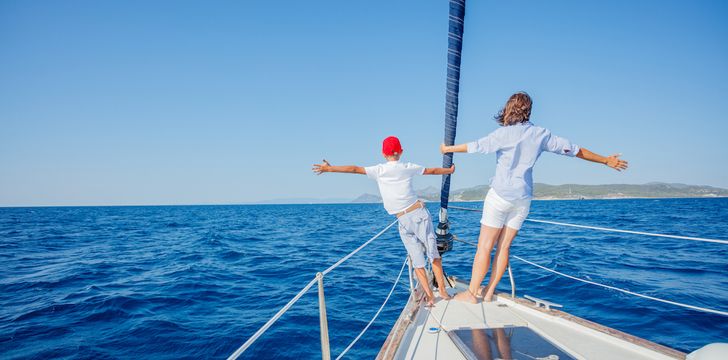 This is dependent on the country you are chartering in, as it differs everywhere. Generally speaking, if you're chartering a powerboat, you'll need a day skipper license (theory and practice). The accepted license is the ICC (International Certificate of Competence). If you have a license from your country, normally you can fill out an ICC application, and send it in through your licensing body (for instance the RYA) and you'll receive it. If you belong to a yacht club, they also should be able to help you with courses and license. If you're renting a sailboat, the answer to this question is more varied. You will definitely need a day skipper license in Spain. In France and the BVI it's best to have a license, but often you will be able to take the boat if you can show experience and competence. Any documentation of previous charters you may have will be helpful. Do not leave it to risk, however - we will review all of your documentation and qualifications prior to the charter to make sure you can get the boat!
If you do not qualify to charter bareboat, we highly recommend you still do the charter but hire a skipper. Most skippers are wonderful and add to the holiday, while also letting you relax when you want to!
---
Does the skipper sleep onboard?
Yes, the skipper will always sleep onboard. It is important that if you do require a skipper, that there are sufficient sleeping quarters so that there is a bed for the skipper. For catamarans, the boat's configuration is usually four double cabins for the guests with two single cabins where the skipper and hostess can sleep onboard. We do not recommend guests to sleep in the single cabins onboard the catamarans.
---
Do I have to feed the skipper?
Yes, you are required to feed the skipper. When buying food and beverages for consumption on the boat, please consider the skipper. You will not need to cover anything else for the skipper other than food and drink. If you decide to add a hostess onto your charter, please ensure that you provide sufficient food throughout the week for them also.
---
Once I book a charter, how do I pay?
The two most common means of paying are by bank transfer or credit card. Prior to payment, we will give you a full invoice that clearly shows the payments due in the currency of your charter. We need to ultimately pay the supplier in the local currency, but we can accept payment in your preferred currency and manage the transfer and currency exchange for you through our HSBC secure electronic wire transfer service. In this case, we will charge you a "buy price" that is between 3-5% (depending on the currency) above the spot rate you can see on any financial website. This relates to what we, in turn, get charged to exchange your money - even the largest banks in the world have to pay above the spot price when they exchange currencies.
If you pay by credit card, we do have to charge you a small fee to process these cards, as we are charged the same fee by our credit card facility. The charges are 3% for Euros, Pound Sterling, Singapore Dollars, Thai Baht and US Dollars. We are constantly negotiating to reduce these fees, but at this time this is what we're charged - we do not make any money on these fees. 
---
How can I trust that the boat will be there when I arrive and my payments will get to the owner?
Given that we are an internet based company, customers often justifiably ask us if we can assure them that the money paid to us will get to the boat owner so that there will be no risk in the process. Here's the assurance we can provide to you:
We pay the operators immediately after receiving money from you. We do not sit on the money or try to "bank it" to make money on the float. Normally the money due to the charter operator is paid the same day its received from you. That's why we generally work with bank transfers - they're easy and secure.
If you are concerned about who we are, the following should help to give you "comfort" about working with us:
We are a profitable, multi-million dollar company that has put over 20,000 charterers on the water since 2005.  We are UK based, with a banking relationship with HSBC in London and Bank of America in the US. We can provide references from key industry companies if necessary
All of our charters are done via a contract that provides significant protections for you. Please read the fine print, or ask your representative how you are protected against failure to deliver a boat or technical problems along the way.
We have invested in a proprietary Sales Operations System, that simplifies and streamlines the process of making the booking, and keeps us informed when payments are due and when customers will be arriving for their charter. We're aware of what's happening all along the way, to better assure that no problems arise from human oversight.
See more about us, one of the world's leading charter brokers
---
Got more questions?
Please contact us and we'll be happy to answer them for you!
Other Articles of Interest
Charter destinations